---
Paultons Park Ride Guide
Paultons Park and Peppa Pig World are great places to visit on a family short break. From calm, slow-moving rides for toddlers to thrill rides for thrill-seeking teens, there's something for the whole family to enjoy at this lovely theme park.
Thrill Rides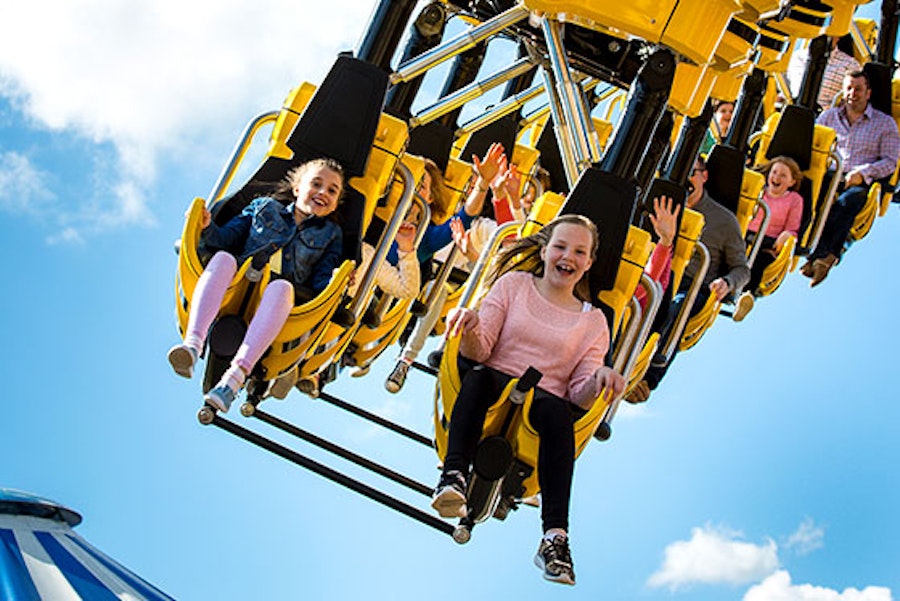 Great for adults, teens, and thrill-seeking older children, these exhilarating rides are thrilling and fun.
Cyclonator — the mighty Cyclonator spins and swings you to a height of 25 metres
Storm Chaser — take an exhilarating ride on the spinning and swirling Storm Chaser
The Flight of the Pterosaur — a prehistoric adventure ride that lets you soar through the sky
Velociraptor — feel the speed of the Velociraptor as it sweeps around tight bends at speeds of up to 40 mph
MAGMA — shoot out of the volcano then plummet downwards on this exciting ride
Edge — swoop and spin through the air at 43 mph - dare you ride to the Edge?
The Cobra — this fangtastic roller coaster is packed with thrilling drops
Family Rides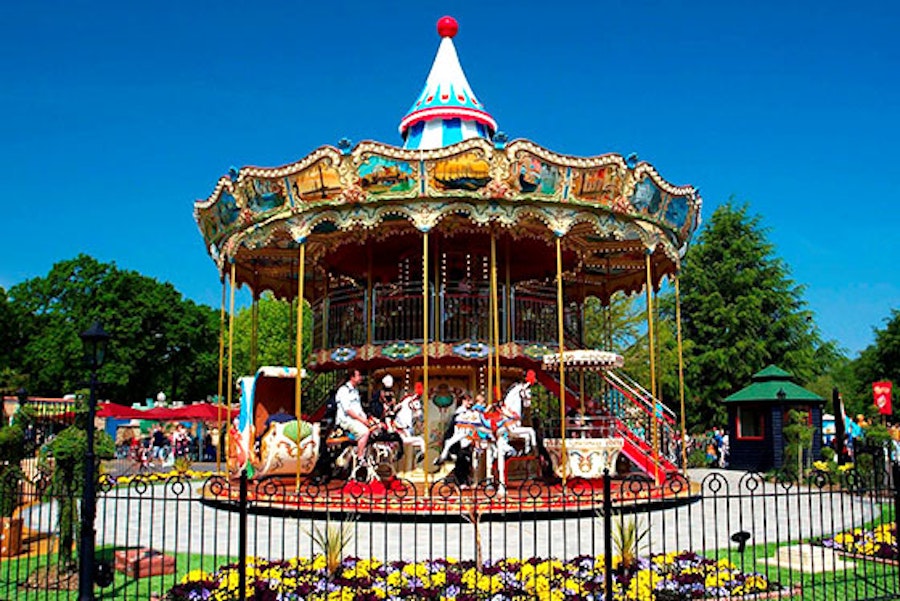 Perfect for the young and the young at heart, these rides are great fun for all of the family.
Farmyard Flyer — take to the skies with the new children's rollercoaster, opening on 1st April 2022
Rio Grande Train Ride — the classic Rio Grande loco takes you on a delightful journey
Windmill Towers — these two super fun drop towers will make riders squeal with delight
Boulder-Dash — swirl and dodge between giant dinosaur eggs and boulders
Victorian Carousel — a magical carousel experience in a stunning setting
Viking Boats — grown ups and children will love riding in their boats on this splashy water ride
Tea Cup Ride — the whole family will love taking their teacup for a spin on this fun ride - giggles are guaranteed!
4D Cinema — sit back and enjoy amazing 4D effects with a stunning family adventure film
Trekking Tractors — take a relaxing ride around the meandering farmyard track in this full-size tractor
The Cat-O-Pillar Ride — a family coaster that swoops and loops around up to a height of 10 metres
The Sky Swinger — hold on tight and fly through the air on this amazing ride
Raging River Log Flume Ride — this thrilling ride has two drops that are guaranteed to get you wet
Wave Runner — climb aboard your colourful dinghy and descend down the steep slope
Dragon Roundabout — go forwards and backwards on this fiery ride
Pirate Ship — not for the faint-hearted, this swashbluckin' pirate ship swings you high into the air
Kontiki — feel all the excitement of the high seas on this spinning and twirling ride
Go Karts Driver — whizz around the track in your go-kart - who will win the race? (please note: charges apply)
Children's Rides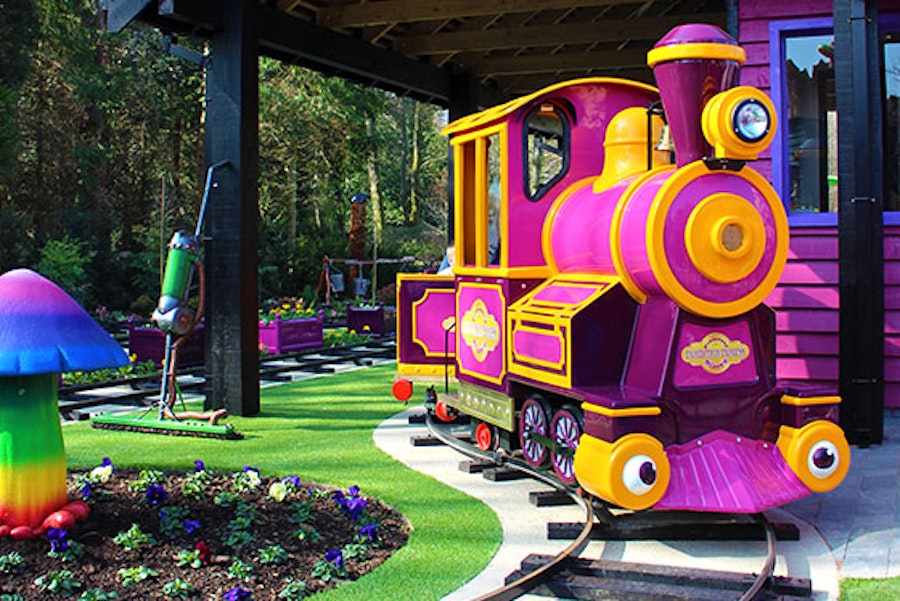 Younger children are well looked after with these rides, which are designed for children who are aged approximately 9 years old or younger.
Al's Auto Academy — take the wheel and head out on to Route 83 in Tornado Springs
Dino Chase — a prehistoric junior roller coaster, perfect for young adventurers who love dinosaurs
The Dinosaur Tour Co. — drive through the Lost Kingdom on a Jurassic 4x4 expedition
Temple Heights — see far and wide over the Lost Kingdom as you summit the temple
Digger Ride — children can drive their own digger around the construction site
Seal Falls — small children will love this mini log flume ride
Professor Blasts Expedition Express — a train track ride for the little ones
Peppa Pig World Rides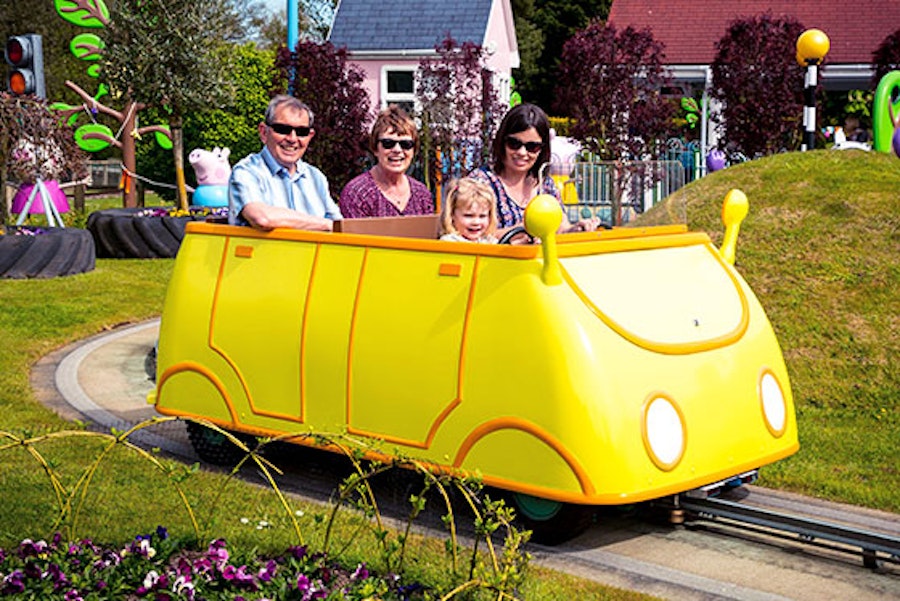 There are 9 Peppa-themed rides, so Peppa Pig World is perfect for Peppa fans young and old.
Peppa's Big Balloon Ride — soar up, up and away in your hot air balloon and enjoy lovely views
Miss Rabbit's Helicopter Flight — go for a spin in Miss Rabbit's helicopter
Grandpa Pig's Boat Trip — lots of splishing and splashing is guaranteed on this boat ride
Daddy Pig's Car Ride — beep beep! Go on a trip to meet Peppa's friends in Daddy Pig's car
George's Dinosaur Adventure — climb aboard your dine-saw and go on a pre-historic trip with George
Grandpa Pig's Little Train — all aboard! Grandpa Pig loves his garden and little ones will love this slow-moving train
Windy Castle Ride — take a trip up into the clouds and enjoy lovely views of Peppa Pig World
Grampy Rabbit's Sailing Club — Test your sea-legs aboard these brightly coloured boats and take a once-in-a-lifetime trip to Pirate Island
The Queen's Flying Coach Ride — A gentle monorail ride up above Peppa Pig World