---

Tornado Springs - a brand new world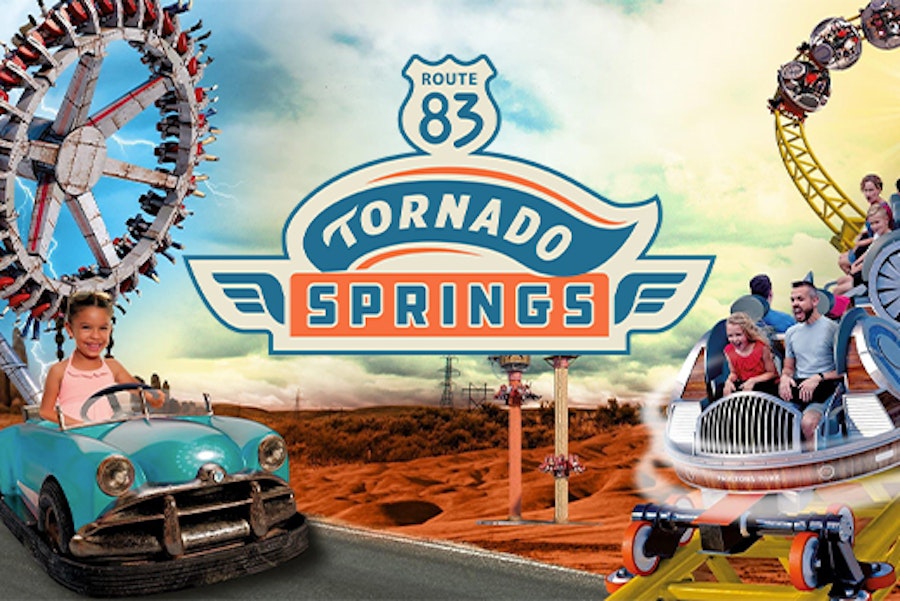 Come on Storm Chasers – join us on an Official Paultons Short Break to Tornado Springs, an incredible world featuring 9 amazing new rides and experiences, including a brand new junior rollercoaster - Farmyard Flyer, coming April 2022, as well as a spinning coaster, gyro swing ride and a driving school attraction. All Official Paultons Short Break Packages include an overnight stay at a nearby hotel and Theme Park tickets with your 2nd Park Day FREE!*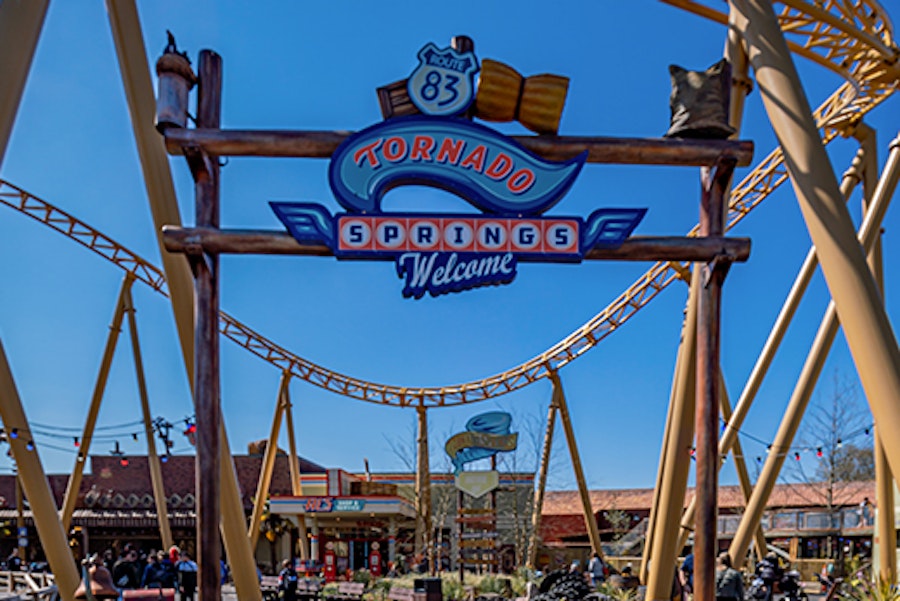 Take a trip to Tornado Springs - a 1950s resort town located in the American desert. This cheery, but isolated dwelling is unfortunately in the path of many twisters and storms. However, the families that live in the springs have learnt to harness these and use them to their advantage. 
Help them to gather their crops on the impressive swinging 'Cyclonator', generate electricity at Windmill Towers and join the imaginative and inventive Tornado Collectors on Storm Chaser! The town offers visitors an unforgettable vacation that is sure to leave you in a spin!
Book your Short Break today for the best availability!
New for 2022 - Farmyard Flyer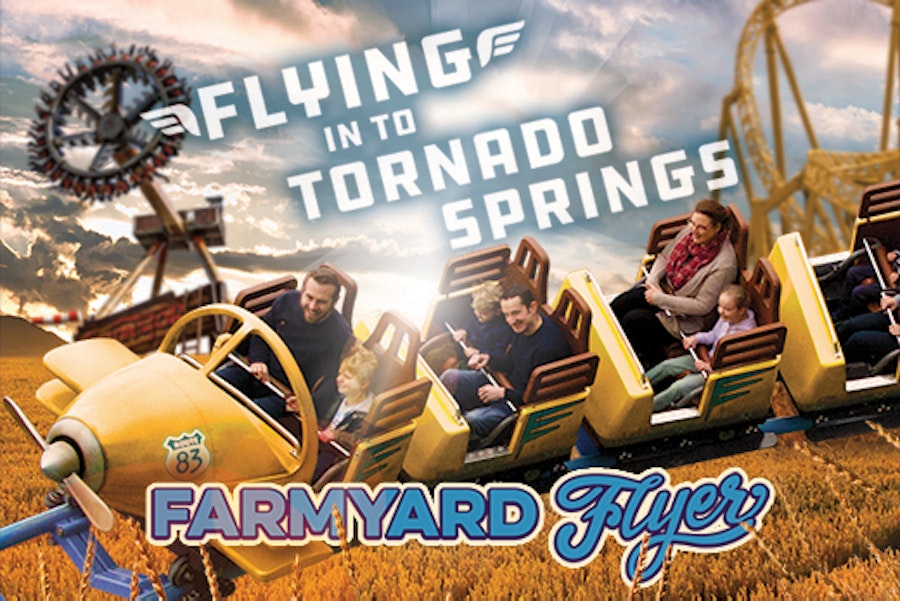 A brand new junior rollercoaster landing in 2022!
Climb aboard the fantastic Farmyard Flyer and take to the skies with the new children's rollercoaster at Paultons Park, opening on 1st April 2022 in Tornado Springs.
Storm Chaser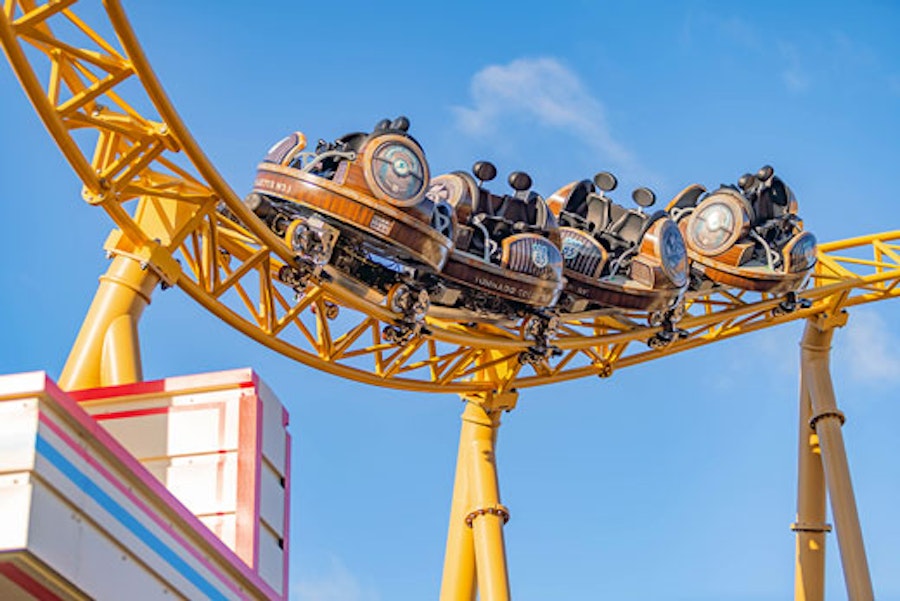 This thrilling roller coaster is full of spins and swirls! Try to catch the perfect storm on the Storm Chaser - an exhilarating ride for the whole family!
Cyclonator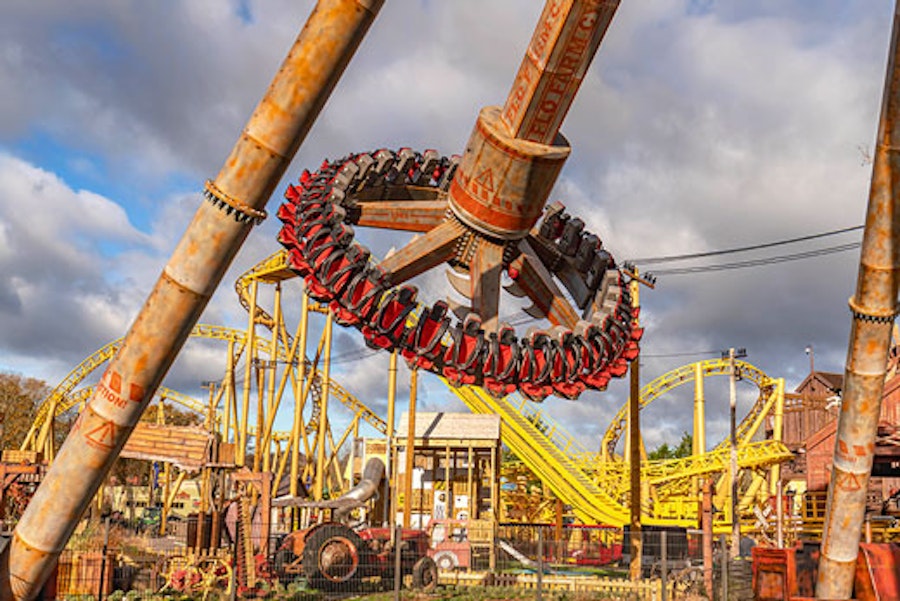 Help to harvest the town's crops on the mighty Cyclonator! This gyro swing pendulum ride will swing you up to a height of 25 metres - only the most daring and fearless will be brave enough to jump on board!
Al's Auto Academy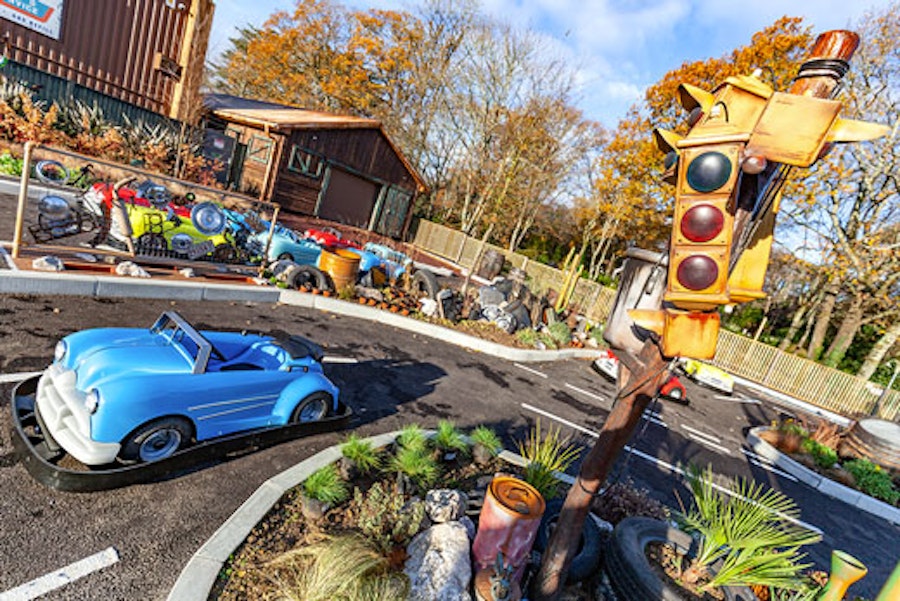 Test out some of the latest rides at the renowned Al's Auto Academy! Take to the road on Route 83 and you can even earn your very own driving licence!*
*Driving licences purchased from Al's Shop and Service for an additional charge.
Windmill Towers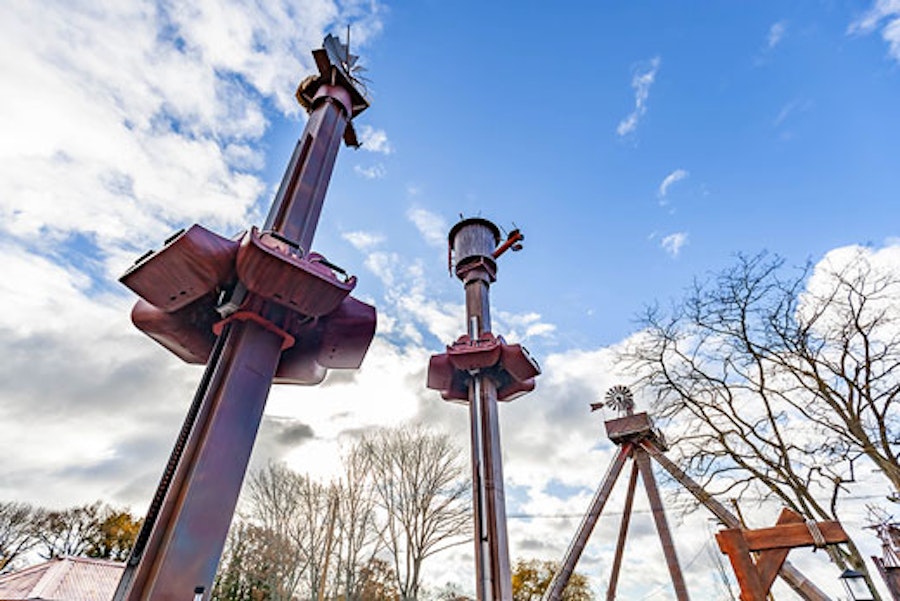 The Water and Wind towers stand over the town and provide power to the residents. These drop towers will delight you as you get bounced up, then down, then up again - will tower will you choose?
Rio Grande Train Ride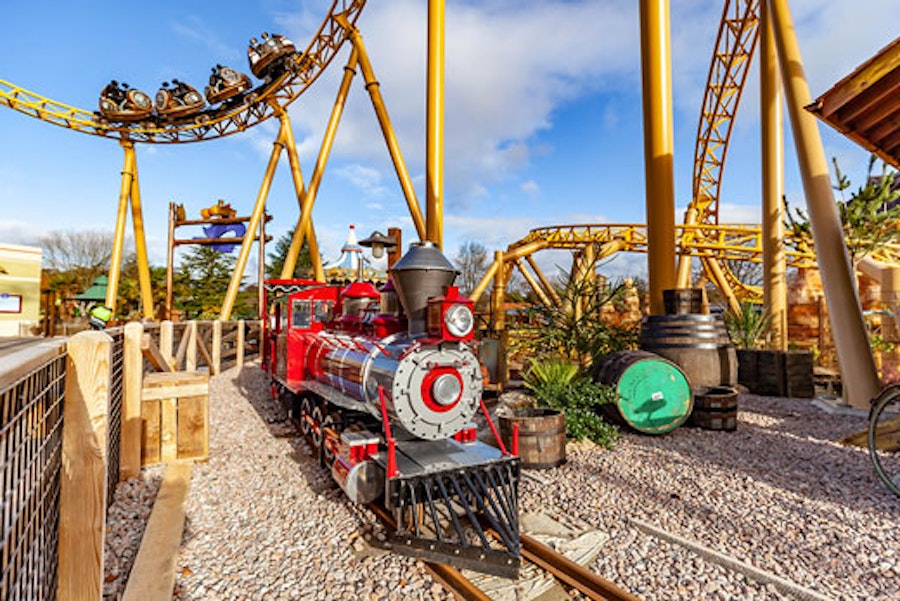 The famous Rio Grande Railway has had a revamp for 2021! Jump onboard the delightful train and take a scenic trip through the woods into the heart of Tornado Springs, all whilst listening to the new onboard audio.
Jesse's Route 83 Diner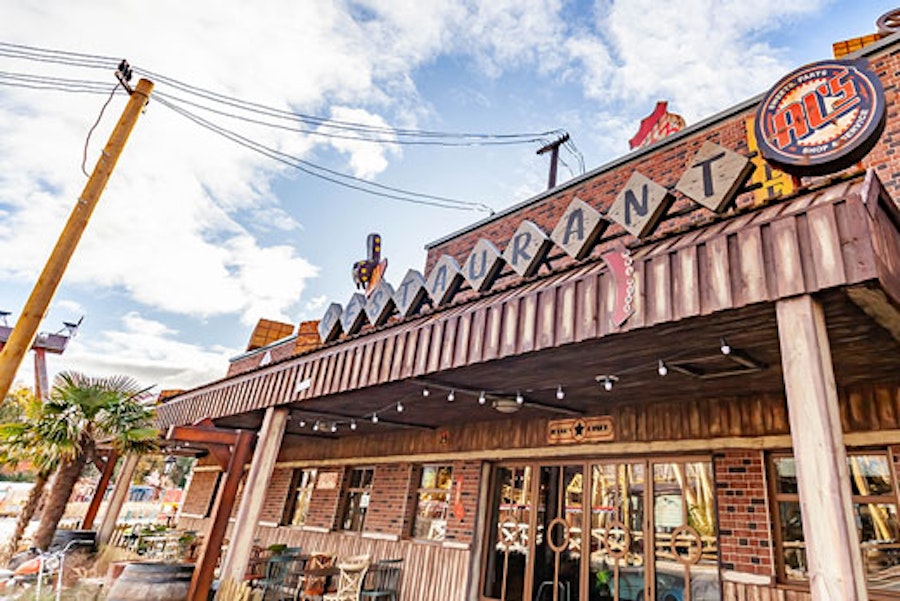 Enjoy a taste of way out west in our classic American diner! There's so much to choose from, including the classic 83 Burger, tasty Chicken Tenders or the delicious Bad Boy Dog. We look forward to seeing y'all soon!
Play Parks
The fun doesn't stop there, there are also two brand-new playgrounds for the whole family to enjoy!
Junkyard Junction - Let off some steam in this adventure playground in the heart of Tornado Springs!

Parking Lot Tots - Little 'uns can let their imagination roam free in this exciting playground with the Route 83 Diner and toilets conveniently located nearby.
Terms and conditions apply. *2nd Park day FREE is only available when the park is open on both days of your stay; you will always be informed regarding your package at the time of booking. Your 2nd day free is available on a consecutive day to your first day in the park which can be selected at the time of booking. Your 2nd park day is free (where applicable), but hotel costs can change from time to time based on demand and seasonality. Children under 1 metre (when wearing shoes) do not require a ticket and go free. Please see individual landing pages for full terms and conditions.