---

Tornado Springs - opening 19th March 2021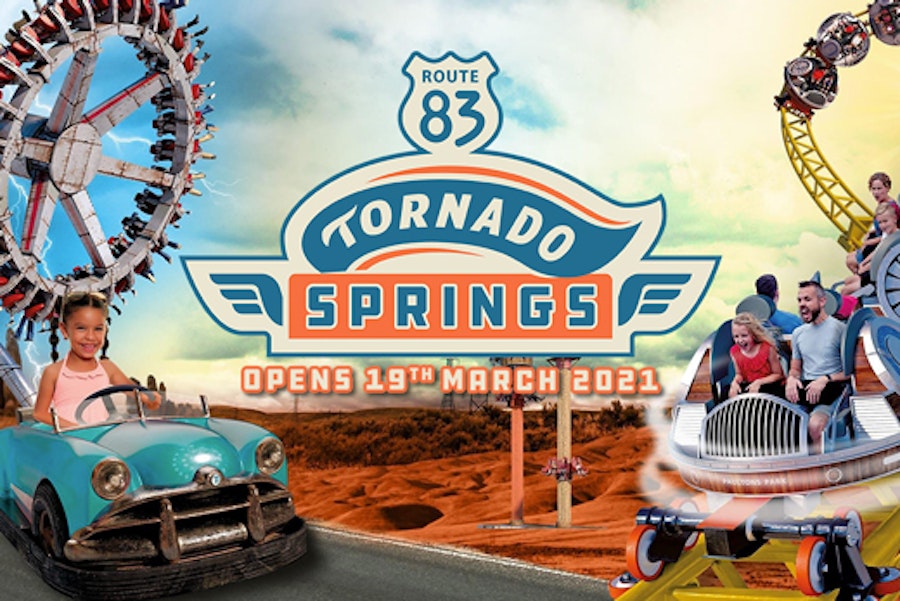 Come on Storm Chasers – join us on an Official Paultons Short Break to Tornado Springs, a brand new world featuring 8 incredible new rides and experiences, including a spinning coaster, gyro swing ride and a driving school attraction. All Official Paultons Short Break Packages include an overnight stay at a nearby hotel and 2-day Theme Park tickets with your 2nd Park Day FREE!
Book with Confidence! If the park has to close because of local or national restrictions, you can choose another date to visit or receive a full refund with our Paultons Breaks Book with Confidence Guarantee.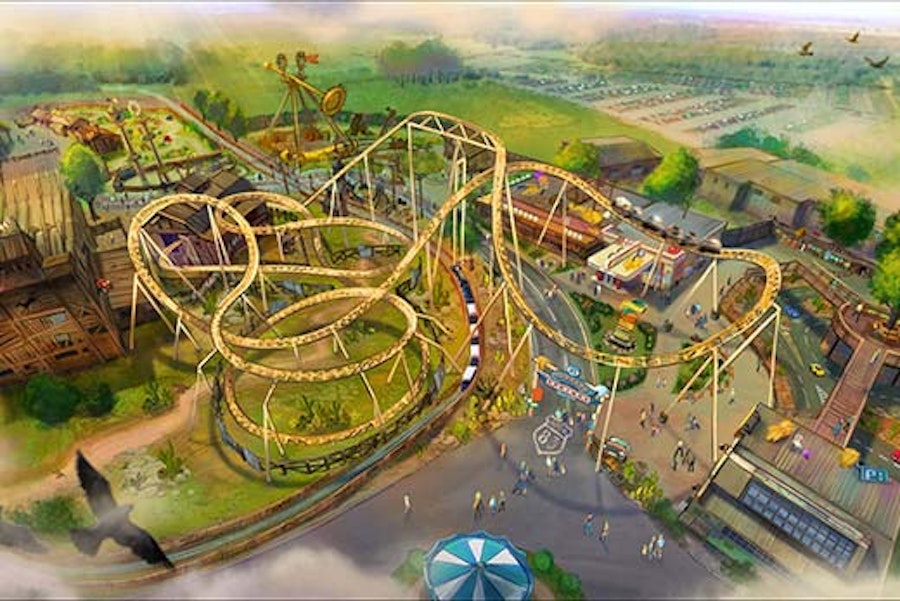 Set in a midwest desert resort town in the American heyday of the 1950s, a trip to Tornado Springs is a vacation like no other! Many generations of families have lived in the springs and have learned not only to cope with the frequent storms and twisters that hit but to actually harness the power of the elements and use them to their advantage.
Crops are gathered with the incredible swinging 'Cyclonator' and electricity is generated at Windmill Towers and by the ingenious Tornado Collectors that also acts as a transport system on Storm Chaser! After several large and destructive storms struck the town it will once again be fully open for tourist visits from 19th March 2021 offering visitors a memorable vacation that is sure to leave you in a spin!
Book your Short Break today for the best availability!
Storm Chasers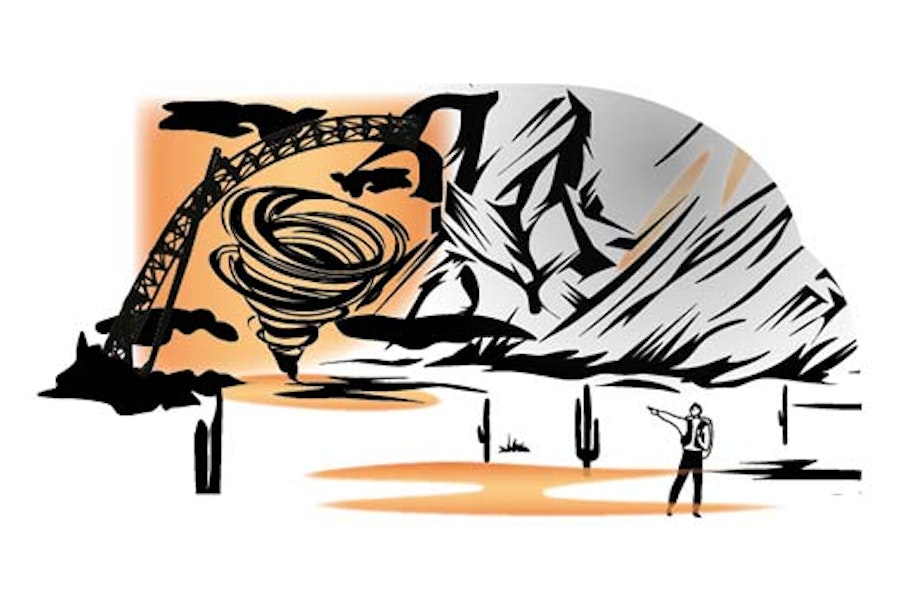 Come on Storm Chasers! Take an exhilarating ride on the spinning and swirling Storm Chaser and try to capture the perfect storm on this awesome family spinning roller coaster.
Al's Auto Academy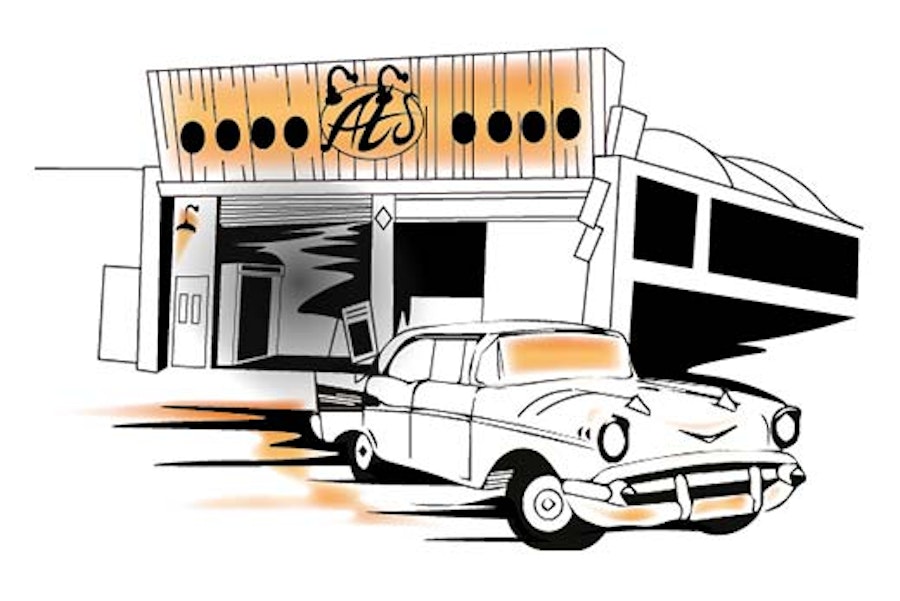 Take the wheel and head out on to Route 83 at the legendary Al's Auto Academy!  Test out some of Al's latest rides and pick up your very own driving licence* from Al's Shop and Service. *driving licences purchased at an additional charge.
Jesse's Route 83 Diner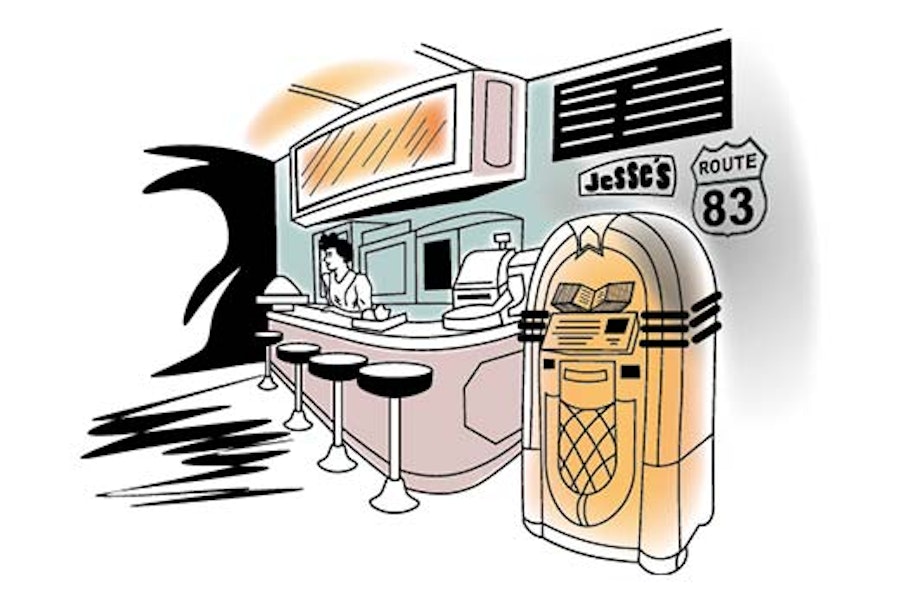 Enjoy a taste of way out west at Jesse's Route 83 Diner.

Terms and conditions apply. 2nd Park day FREE is only available when the park is open on both days of your stay; you will always be informed regarding your package at the time of booking. Your 2nd day free is available on a consecutive day to your first day in the park which can be selected at the time of booking.