EXCLUSIVE Paultons Breaks offer: FREE additional Paultons Park tickets worth up to £142 to enjoy a 2nd magical day in the Park!*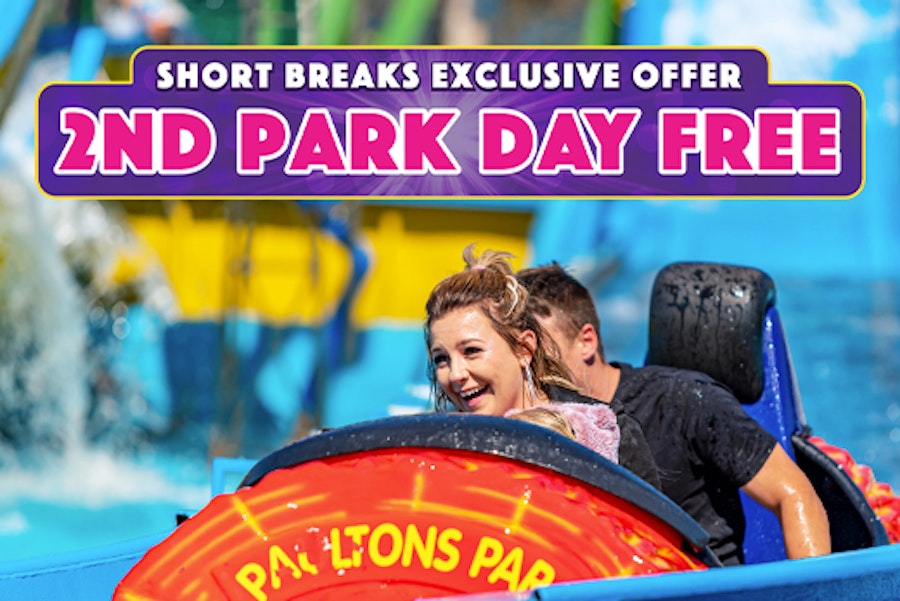 Book an official short break package and receive FREE additional Paultons Park tickets worth up to £142 to enjoy a 2nd magical day in the Park!
Paultons Breaks are delighted to provide you with this exclusive 2 for 1 offer, where you can turn your visit to Paultons Park and Peppa Pig World into the ultimate staycation and get 2 days for 1 in the Park! This means that you can enjoy a full extra day at Paultons Park for no extra cost – PLUS our packages include an amazing overnight stay in a hotel to top off your break! 
There are over 70 rides and attractions across the 5 themed worlds, as well as 140 acres of beautiful parkland, so allow yourself enough time to explore with a short break of 2 days (or more) to get the most out of your visit!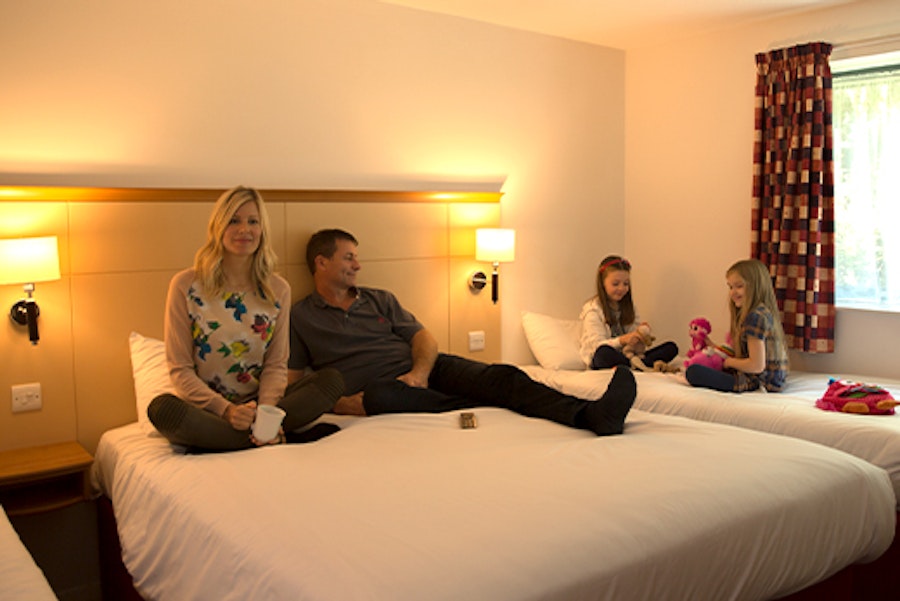 All Official Paultons Short Breaks include:
An amazing overnight stay at one of our family-friendly hotels
A delicious breakfast
2 days Park entry for the price of 1
FREE parking at Paultons Park
Our 2nd Park Day FREE offer is available exclusively on all official Short Breaks when the Theme Park is open on both days of your stay.
Plan your stay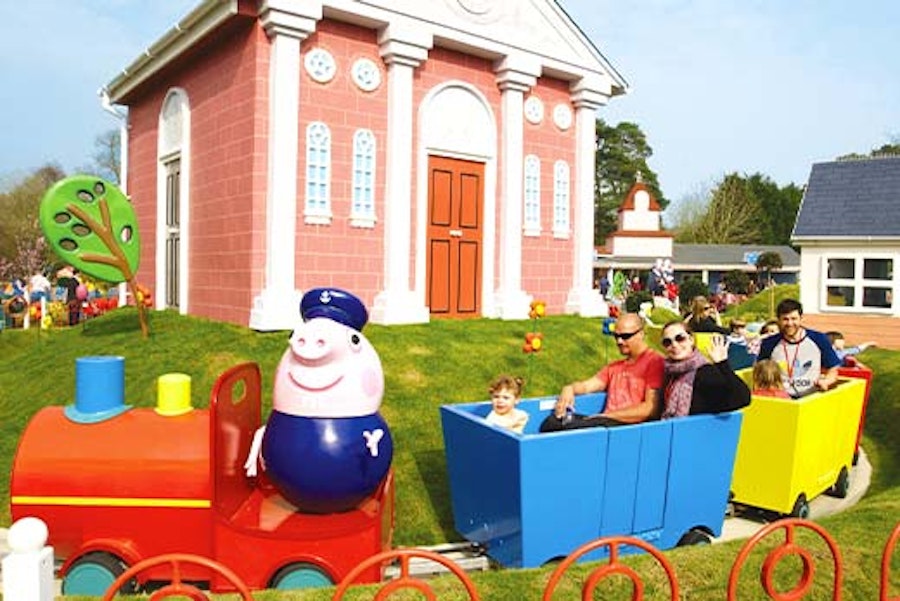 With so much to see and do at Paultons Park and Peppa Pig World, you may not be sure where to start! So we've come up with an example 2 days itinerary to help you plan your visit and make the most of your exclusive 2nd Park Day FREE!
Day 1
First stop, Peppa Pig World - with 9 fun rides perfect for your little ones!
Whilst you're there grab a mid-morning snack at Daddy Pig's Big Tummy Cafe
Meet Peppa Pig and George and even get a photo with them!
Take a trip to Tornado Springs, where you can experience 8 fantastic rides and attractions  
For lunch, discover some of the dandiest, yummiest treats on the highway at Route 83 Diner
Giggle at the meerkats and see if you can spot the tiny pygmy mouse in Wild Lands
Meet the family of Humboldt Penguins and watch them get their lunch! 
Head back to your chosen hotel, where you can enjoy any facilities and get a great night's sleep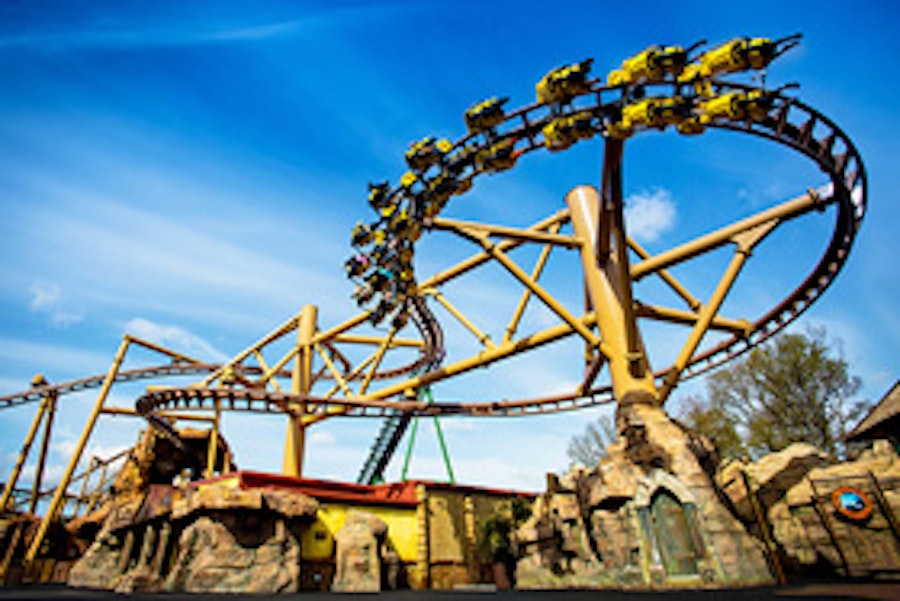 Day 2
Enjoy a delicious breakfast at your hotel before check-out, then it's back to Paultons Park for your FREE 2nd day!
Head straight to the Lost Kingdom, Paulton's very own Dinosaur theme park
Take a stroll through the gardens and do the lake walk - see what different species of plants and animals you can spot
Either enjoy a picnic lunch in the beautiful gardens or head to one of the many eateries, such as the Wild Forest Family Restaurant for a delicious and healthy lunch
Explore Critters Creek - there are roller coasters for kids, family rides and much more to discover
End the day at the Big Toy Shop, where you can find the perfect keepsake to take home
Tornado Springs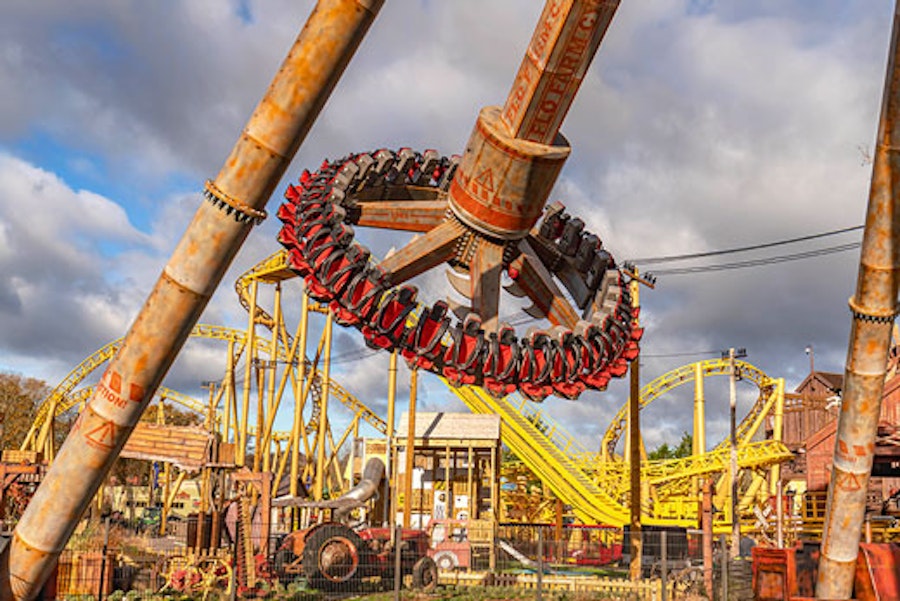 Discover a brand new world at Paultons Park set in a midwest desert resort town in the American heyday of the 1950's – a trip to Tornado Springs is a vacation like no other! 
New for 2022 - Farmyard Flyer
Climb aboard the fantastic Farmyard Flyer and take to the skies with the new children's roller coaster at Paultons Park, opening on 1st April 2022 in Tornado Springs.
Paultons Park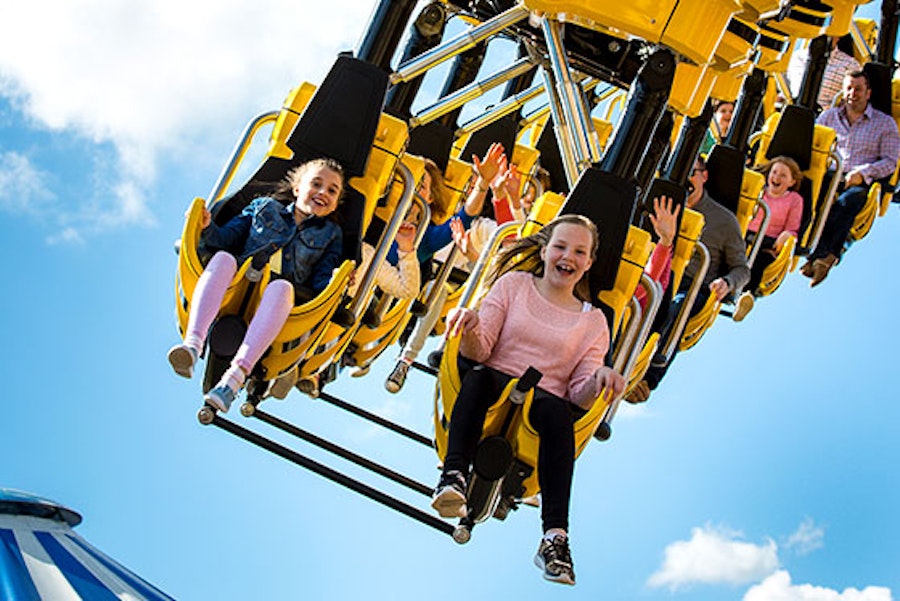 There's something for everyone at Paultons Park, including roller coasters, water rides, train rides, flat rides, drop tower rides, a driving school and much more! 
There are 5 Themed Worlds - Peppa Pig World, Tornado Springs, Lost Kingdom, Wild Lands and Critters Creek. As well as a lake, gardens, parkland and plenty of shops and restaurants. 
With so much to see and do, you'll want to make the most of your time here and booking a short break is the best way to do just that! With our exclusive 2nd Park Day FREE offer, you can ensure that everyone, big or small, is kept happy.
Peppa Pig World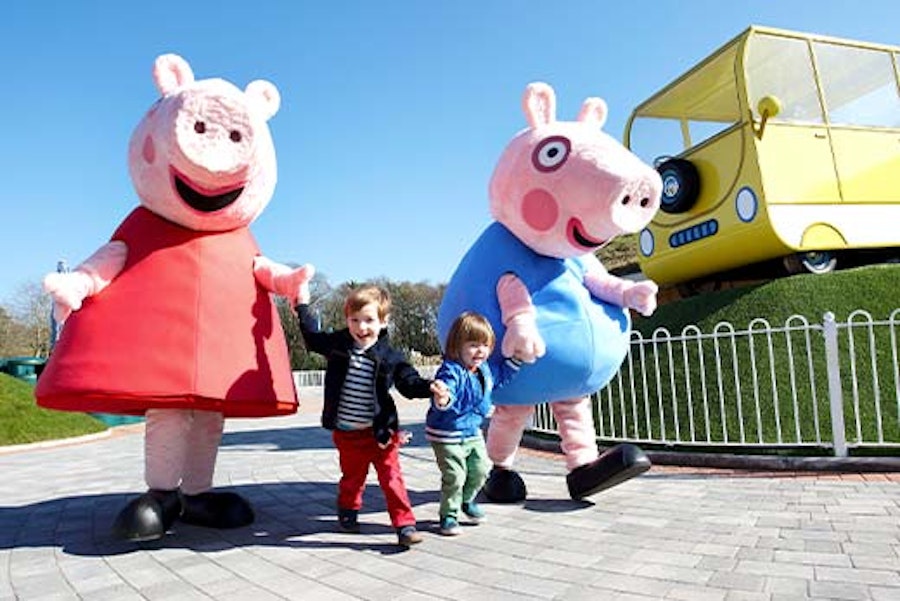 Peppa Pig is a little pig who lives in a house on top of a hill with Mummy Pig, Daddy Pig and her brother George — find them in their very own land of Peppa Pig World at Paultons Park. As well as Peppa Pig-themed rides and restaurants, she and George will also be around to say hello in this magical land.
Birds and Animals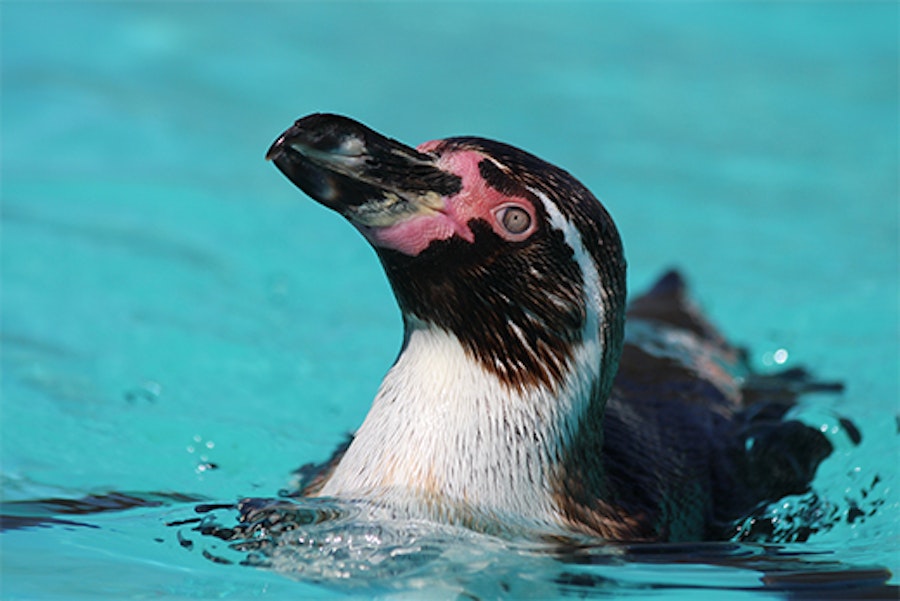 Paultons is home to all sorts of wonderful creatures. Come and marvel at the tropical birds, explore Wild Lands or watch one of our informative keeper talks.

Terms and conditions apply. Offer subject to change and availability. *Lead price of £142 is based on an online rate for buying a family of 4 park entry tickets for 1 day (at £35.50pp) to Paultons Park. 2nd Park Day FREE is only available when the park is open on both days of your stay; you will always be informed regarding your package at the time of booking. Your 2nd Park Day FREE is available on a consecutive day to your first day in the park which can be selected at the time of booking. Your 2nd Park Day is free (where applicable), but hotel costs can change from time to time based on demand and seasonality. Children under 1 metre (when wearing shoes) do not require a ticket and go free. Our partner hotels may be pet friendly, if you would like to check this due to allergies, please contact us via our Help Centre.