Top Reasons To Book An OFFICIAL Short Break!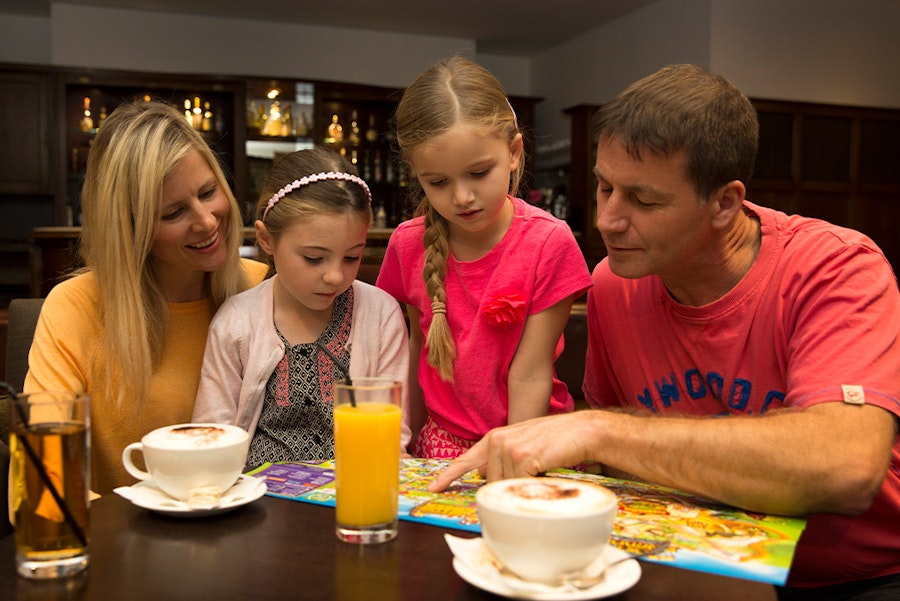 There are so many exclusive perks to enjoy when you book your staycation with us – the Official Paultons Short Breaks provider!
Here are some other incredible benefits of booking an Official Paultons Short Break…
2nd Day FREE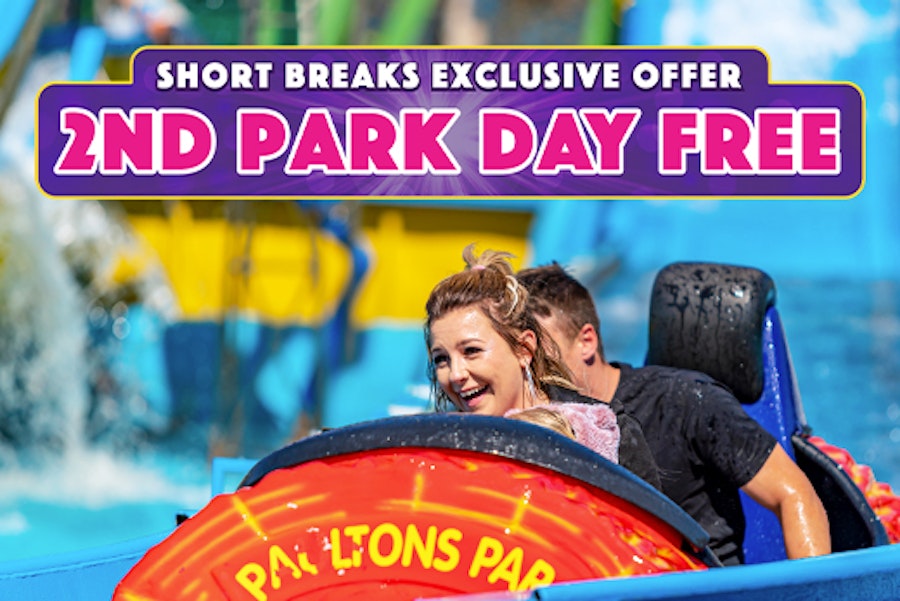 2nd Park Day FREE with official short breaks -only when you book an Official Short Break do you also receive FREE additional Peppa Pig World and Paultons Park tickets worth up to £142 to enjoy a 2nd magical day in the Park!*
There's so much to do and enjoy at the Park, so after your first fun-filled day exploring the Park, you can relax in one of our hand picked, family-friendly hotels for a perfect night's sleep. Then, after enjoying a delicious breakfast, you can go back with your 2nd Park Day FREE and discover all the other amazing attractions that you might have missed the day before!
Book with Flexibility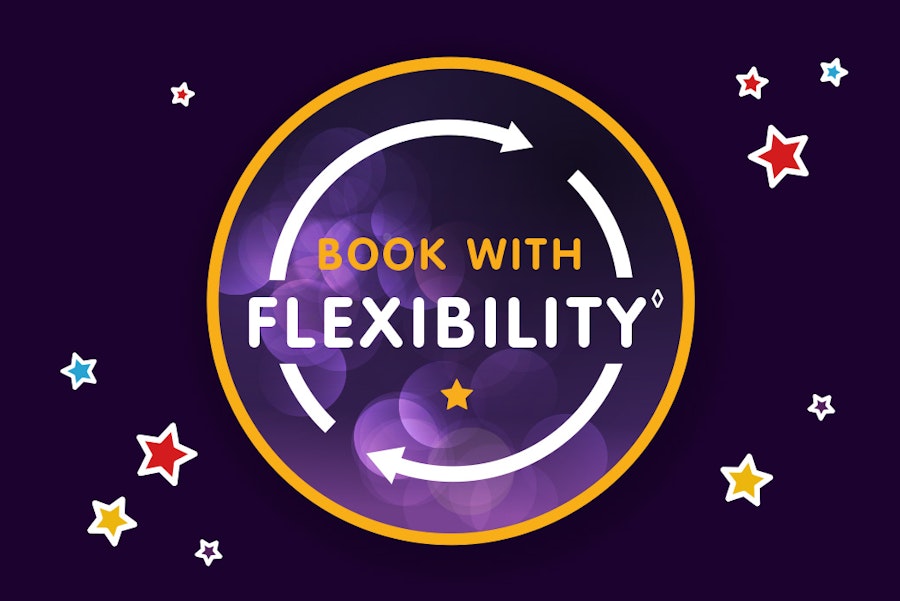 All Paultons Breaks give you the freedom to make changes to your booking up to 36 hours before your stay - for total peace of mind and extra flexibility, add our cancellation protection. Full details can be found here.
Free Parking at Paultons Park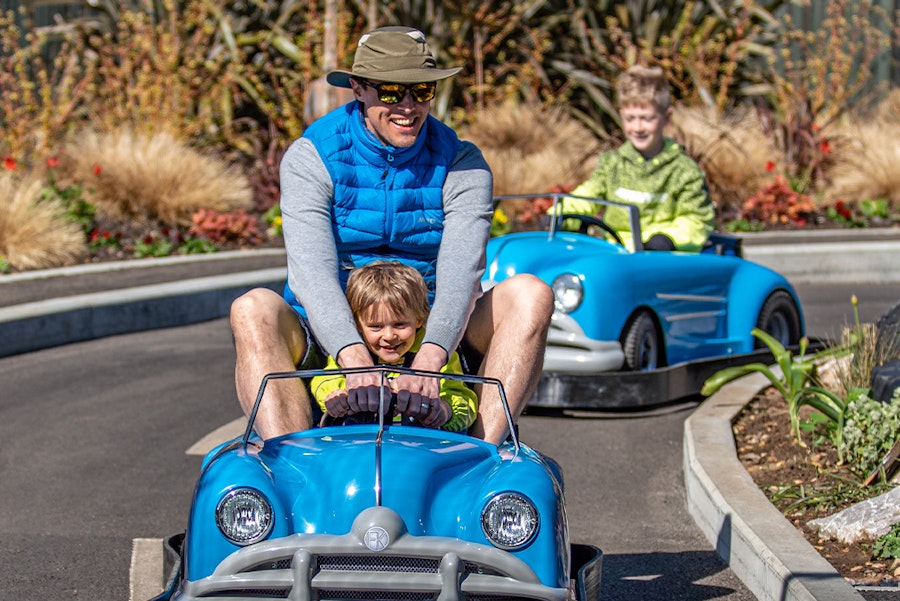 No need to worry about the extra cost of 2 days parking at the Theme Park, we've got you covered! Enjoy the convenience of the on-site car park, which is FREE for both days of your visit to Paultons Park!
Breakfast included in all official short break packages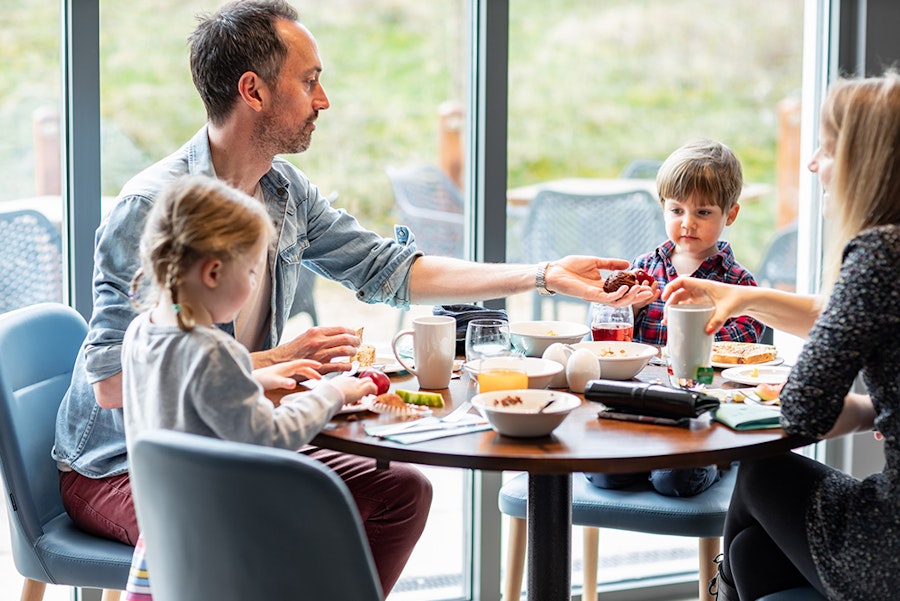 Indulge in a delicious breakfast included on all our official short breaks, so you and your family can fuel up before a fun-filled day in the Park.
UK's best rated theme park on Google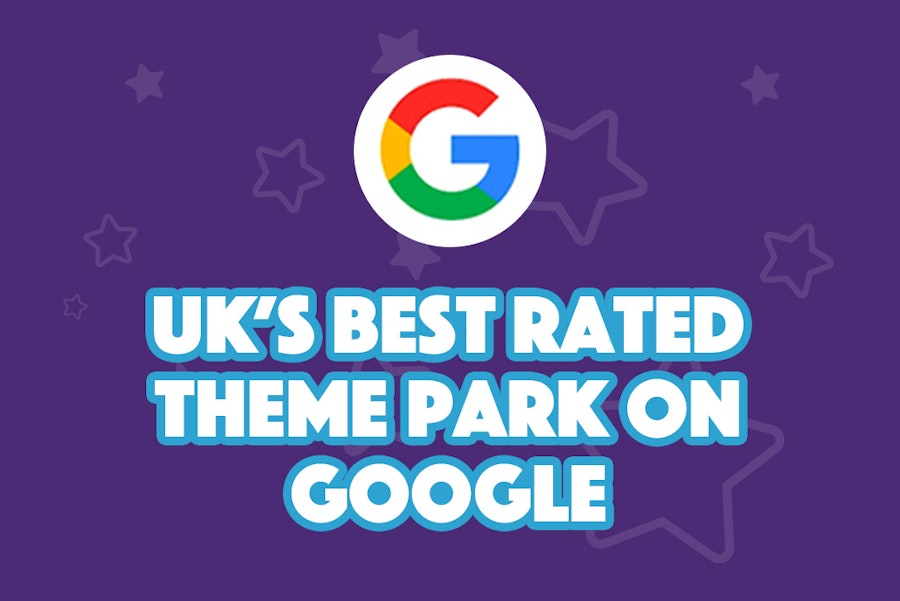 Paultons is the UK's number 1 family theme park rated on Google and TripAdvisor and offers much more than just a fantastic family-friendly experience. Renowned for its tasty food options, stunning parkland with impeccable cleanliness, and relaxed atmosphere, a visit to Paultons Park guarantees a memorable family staycation.
Toddlers under 1 metre play FREE!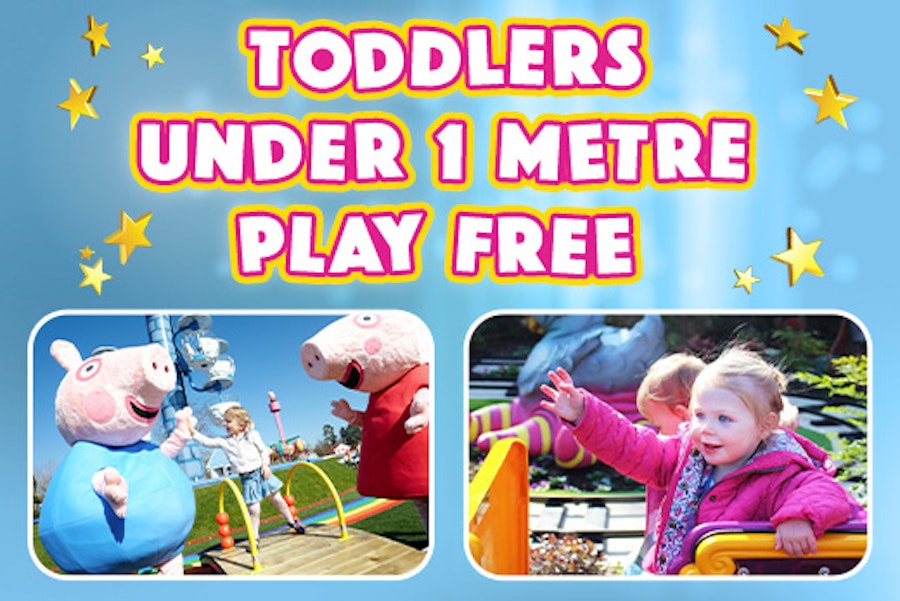 Don't forget when booking your amazing staycation to Paultons Park and Peppa Pig World, toddlers under 1 metre tall can enter the park FOR FREE!
With different worlds to discover across Paultons Park and Peppa Pig World, there is so much for guests of all ages to experience!
Peppa Pig World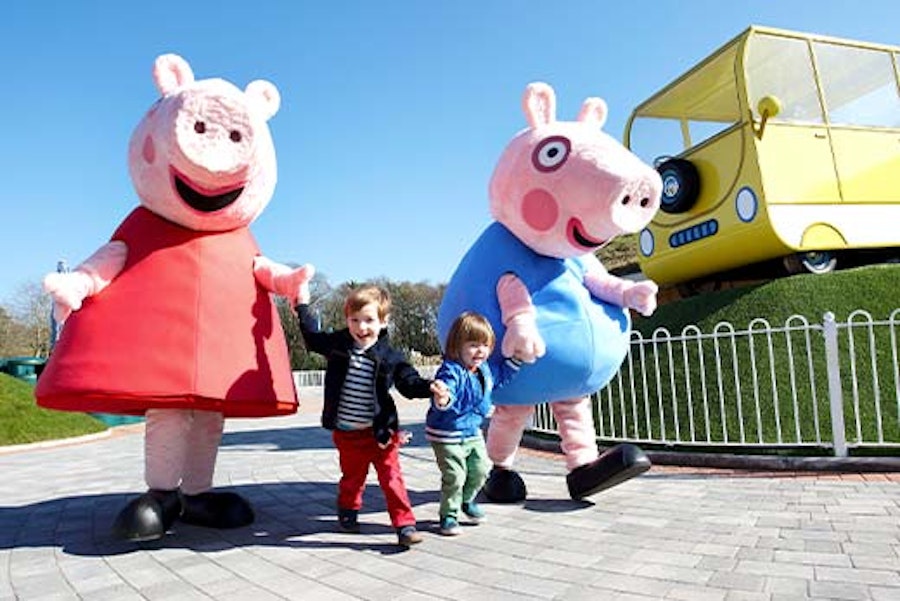 Peppa Pig is a little pig who lives in a house on top of a hill with Mummy Pig, Daddy Pig and her brother George — find them in their very own land of the UK's exclusive and world's first Peppa Pig World. As well as Peppa Pig-themed rides and restaurants, you of course have the chance to meet Peppa and George themselves!
Did you know: Peppa Pig's favourite food is chocolate!
Tornado Springs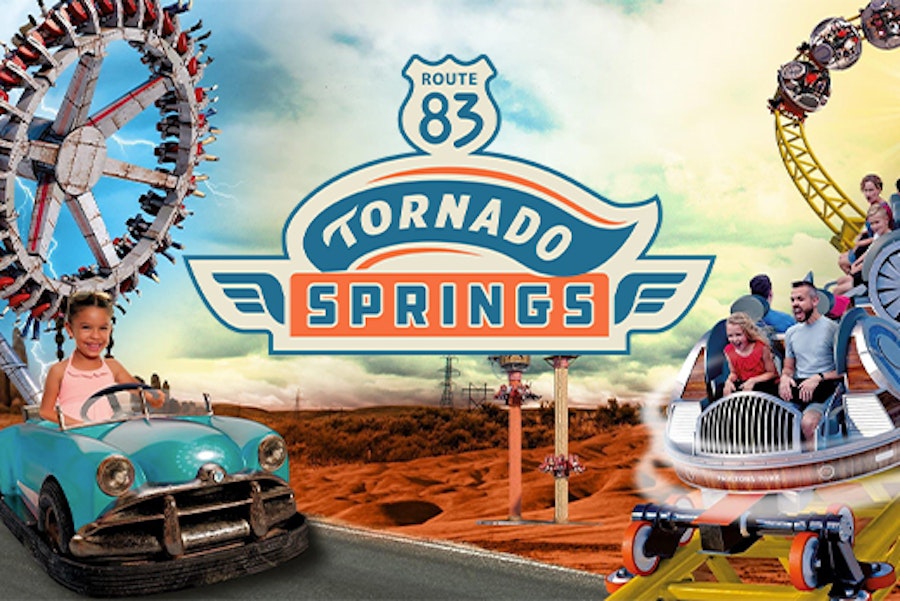 There's a whole new world to discover at Paultons Park, featuring 8 incredible new rides and experiences, including Storm Chaser an exclusive spinning coaster, Cyclonator a thrilling gyro swing ride and Al's Auto Academy, a driving school attraction.
With so much more to explore than ever before, your 2nd Park Day FREE means that you won't miss out on a single moment of fun!
Lost Kingdom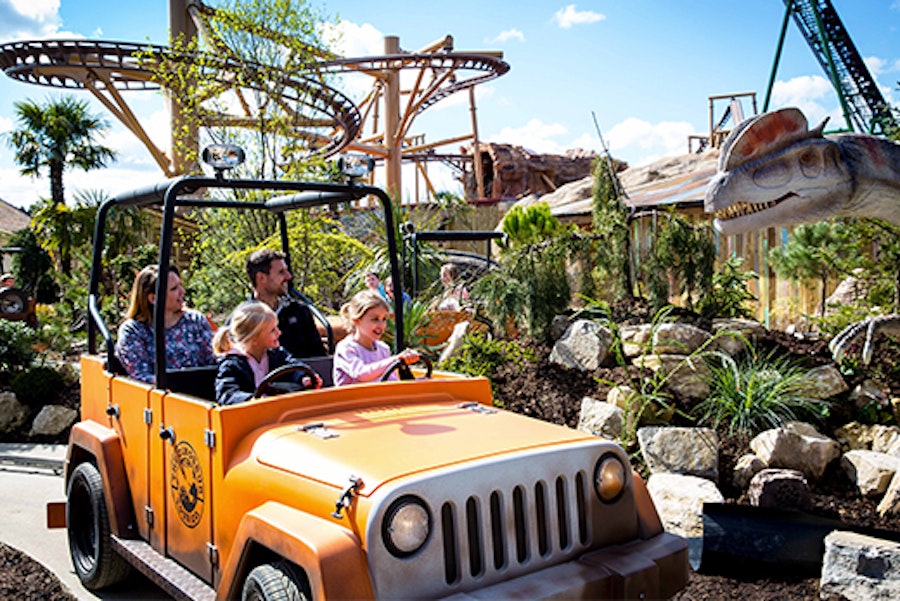 Be sure to explore Lost Kingdom, an amazing Dinosaur Theme Park World, featuring two world-class family rollercoasters, life-like animatronic dinosaurs, and a prehistoric adventure play park.
Take an exciting 4x4 jeep expedition with the Dinosaur Tour Co. to come face-to-face with some of the largest and most fearsome dinosaurs to have walked the planet.
Wild Lands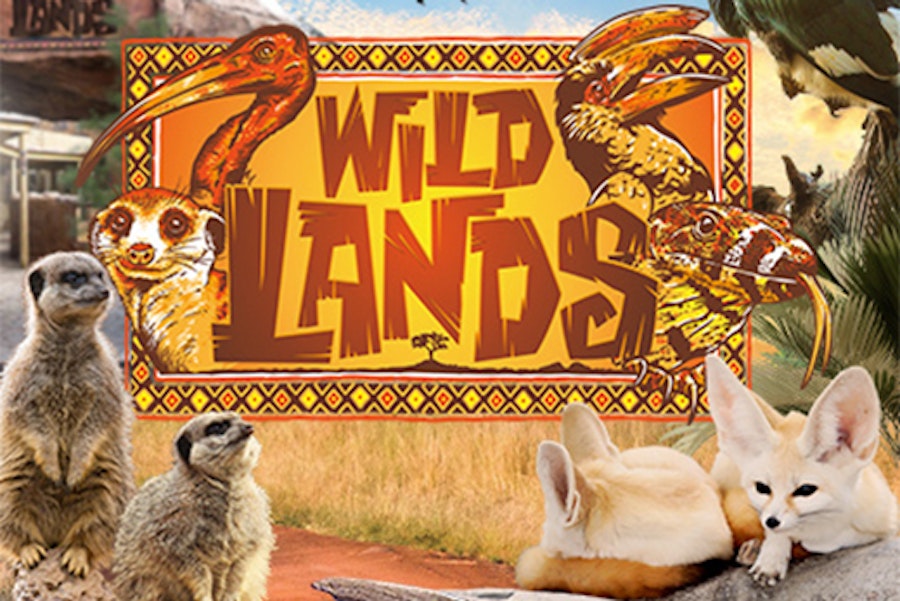 Take a trip to Wild Lands for an animal adventure! From Meerkats and Porcupines to Lizards and Mongoose, there are animals of all shapes and sizes to delight and entertain.
Visit the nocturnal house to see the cute Fennec Foxes before venturing back into the picturesque free-flying aviary to meet many more fascinating species. Check out the Paultons Park Wild Lands page to find out more.
Exclusive hotel treats!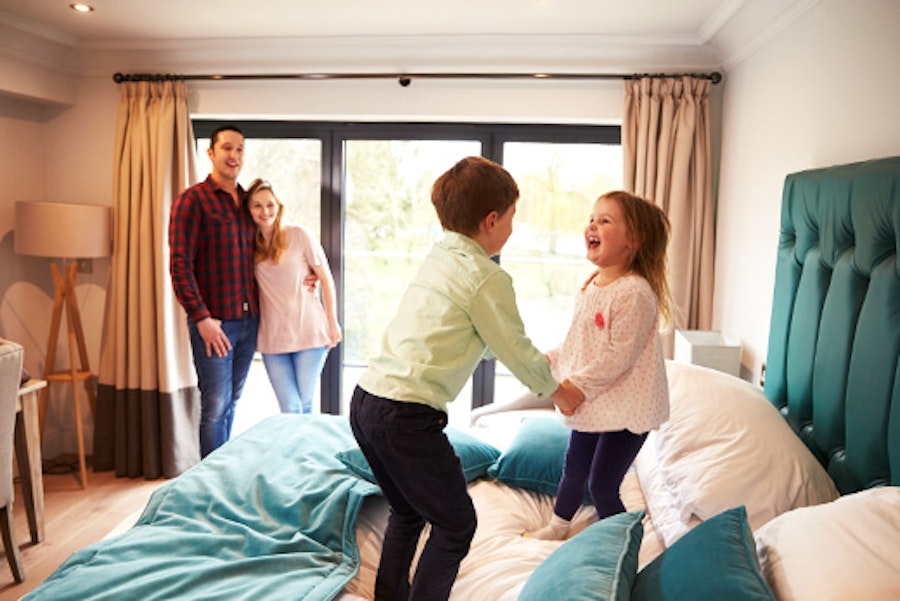 Some of our family-friendly partner hotels have their own brilliant exclusive treats for you when you book with us. You could be greeted with a fun activity pack on arrival, enjoy some free milk and cookies or make the most of your mealtime where kids under 12 eat FREE!
Hassle-free Holiday!
Make your short break as simple and hassle-free as possible by booking with the Official Paultons Short Breaks provider. When you book with us, every detail of your amazing staycation can be sorted in one place without having to search through loads of emails. You will have your 2nd Park Day FREE tickets, hotel booking, and any relevant dinner reservation information at your fingertips! Not to mention the fact that all the contact information you could possibly need will be readily available!

With your Official Paultons Short Break you and your little ones can enjoy an exciting day exploring every corner of Paultons Park. Then after a night recharging at a nearby hotel, you can return to the park for your 2nd Park Day FREE!*

Terms and conditions apply. *2nd Park Day FREE is only available when the park is open on both days of your stay; you will always be informed regarding your package at the time of booking. Your 2nd day free is available on a consecutive day to your first day in the park which can be selected at the time of booking. Your 2nd park day is free (where applicable), but hotel costs can change from time to time based on demand and seasonality. "Worth up to" price of £142 is based on an online rate for buying a family of 4 park entry tickets for 1 day (at £35.50pp) to Paultons Park. Children under 1 metre (when wearing shoes) do not require a ticket and go free. ♢ Flexibility is valid on your booking up to 36 hours before your arrival date. You will not be able to amend your booking within 36 hours of your stay date. 'Hotel exclusive treats' are subject to different hotels and availability. Our partner hotels may be pet friendly, if you would like to check this due to allergies, please contact us via our Help Centre.