---
Top tips for a Paultons Park break
Paultons Park, home of Peppa Pig World, is nestled in the heart of the New Forest and is great for adults and children alike. The perfect destination for a UK short break, there's plenty of family fun to be had.
Whether you want to see mini thrill-seekers take on their first roller coaster or see little faces light up when they see Peppa and George, we don't want you to waste a second of your Paultons Break, so we've compiled our top tips for a Paultons Park short break.
Your trip to Paultons Park and Peppa Pig World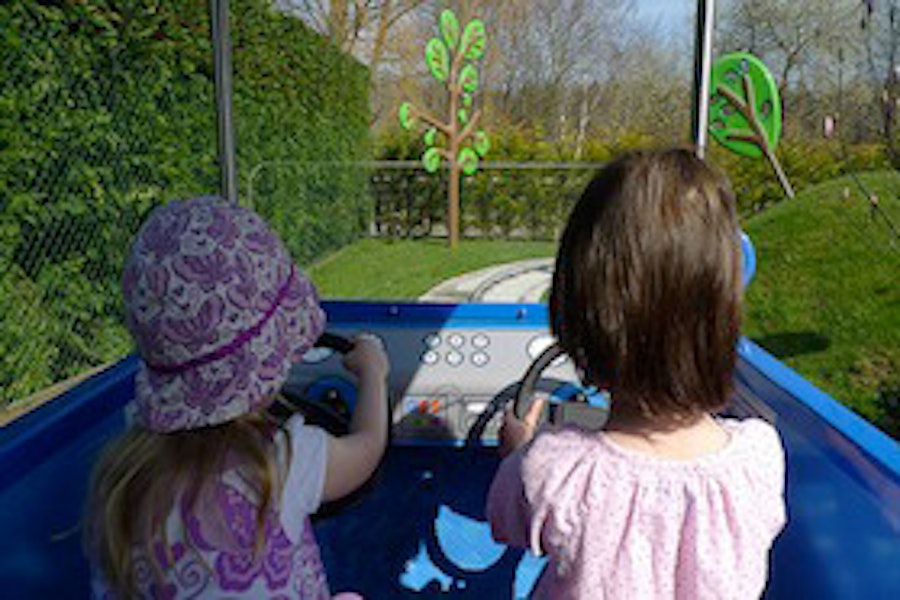 Planning for a family getaway can be overwhelming, but the happy memories you'll take away from your Paultons Break will be priceless. Plan ahead and follow our top tips and you'll have an amazing time.
Plan, plan plan — check out our helpful guides before you go.
We can help you with everything from picking a hotel with great kids' facilities to exploring what options there are in our guide to where to eat on your Paultons Break.
Print off Park map before you go and get the whole family involved.
As well as discussing which rides are must-dos, you can also start to plan meals, nap times and toilet breaks. If you're worried about missing anything out, don't forget you get your second day at Paultons Park free with every Paultons Break.
Measure the heights of your little ones before you leave and make sure you know which rides they can and can't go on.
This will save them from disappointment and could save the family time if you queue for a ride only to find out that your kids don't quite measure up. If you're travelling with little ones, check out our guide for under 5s.
Show times can vary from day to day, depending on the season.
Check the chalkboard outside the library in Peppa Pig World to see what times Peppa and George will be coming out! Also, make sure to head over to the pool opposite Peppa Pig Wold, where you can view our family of Humboldt Penguins which are fed twice a day by the keepers!
Pack and dress appropriately — whatever the weather.
Little ones will need swimming gear and towels for the Water Kingdom and Muddy Puddles splash parks. In addition to this, both adults and kids will need socks if they want to play in George's Spaceship Playzone. If you're not sure what else you might need, check out our guide to packing for a Paultons Park short break.
For even more top tips, check out the Paultons Park Top Tips List.
Your hotel stay
Staying at a hotel near Paultons Park and Peppa Pig World is a brilliant way to extend your trip to the magical Paultons Park. Follow our top tips to really make the most of your stay at a Paultons Park hotel.
Start your day the right way with a delicious breakfast
Breakfast is included in almost all of our Paultons Breaks packages so you can fill hungry tummies in preparation for a day at Paultons Park. If you have fussy eaters, make sure you know what type of breakfast is included in your package and check the service times so you don't miss out.
Make the most of all the facilities
A quick dip is the perfect way to wind down after a day at Paultons Park, so if you've chosen to stay at a hotel with a pool, make sure you take the kids' swimming gear. Some hotels also have extra goodies for children so take advantage of everything there is on offer.
Make sure you know what time you can check in
If you arrive before the allocated check-in time, you might not be able to get into your room, which can be frustrating if you've had a long journey to Paultons Park. Some hotels have a luggage drop service so you can leave your bags and start the Paultons Park and Peppa Pig World fun.
Plan your travelling to and from Paultons Park and Peppa Pig World
No matter whether you're staying in the New Forest, Southampton, or Portsmouth, you'll always be close to Paultons Park. If you're planning on driving or getting a taxi to the Park, make sure you have a rough idea about how long it will take to get there. If you're planning on getting public transport from your hotel to Paultons Park and Peppa Pig World, check the local bus or train times before you leave the hotel.
Make any special request before you go
If you have a specific request for your hotel room (for example if you're travelling with a large group and would like adjoining rooms), request this when you make your booking over the phone or contact the hotel in advance. If you don't let the hotel know before you arrive, they might not be able to fulfil your request and you may be left disappointed.
For even more insider information and top tips, check out our guide to having the perfect Paultons Park short break. If you need any more information or advice, don't forget to check out our help centre.