---
Restaurants near Paultons Park
During a day out at Paultons Park the whole family will work up an appetite. Don't worry, there are plenty of great places to get food at Paultons Park. Then during the evening drop off your things and head to your hotel restaurant. Most of our nearby hotels have fantastic eateries on site including cafes where you can sip a hot drink, a restaurant where hot meals are served plus a bar serving bar snacks as well as refreshing beverages. Breakfast will also be served at the hotel restaurant.
Breakfast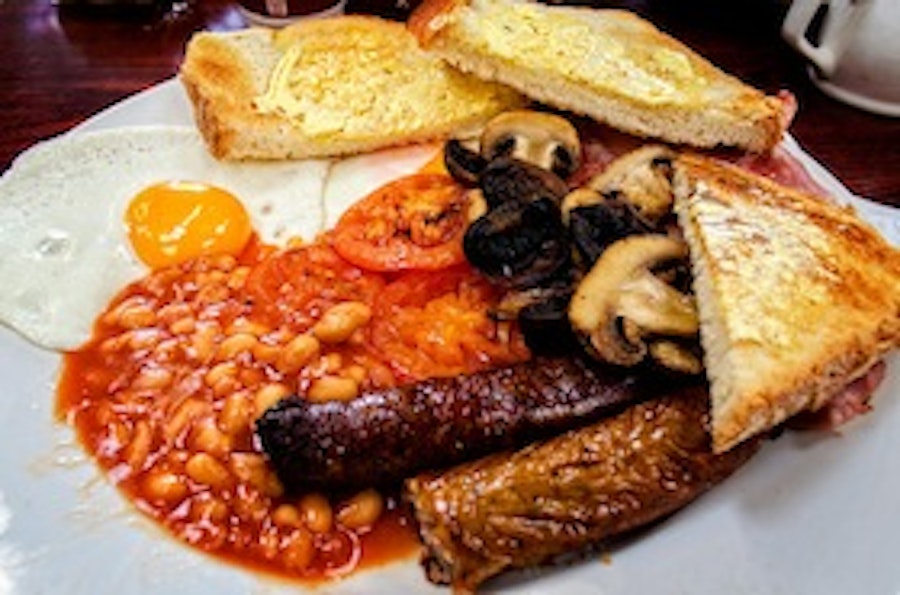 Breakfast is always included in a Paultons Break ticket and hotel package. Most will either be English or continental, or a mixture of both. Some will consist of a buffet and others will feature hot or cold dishes made to order. Breakfast items will vary according to your hotel, but either way you'll have that all-important fuel to get you up in the morning.
English Breakfast
Items likely to be included in an English breakfast are eggs (usually fried or scrambled), hash browns, mushrooms, tomatoes and meaty treats such as bacon and sausage.
Continental Breakfast
A variety of delicious morsels might be available including cold meals, cheese, boiled eggs, fruit and cereal.
Food at Paultons Park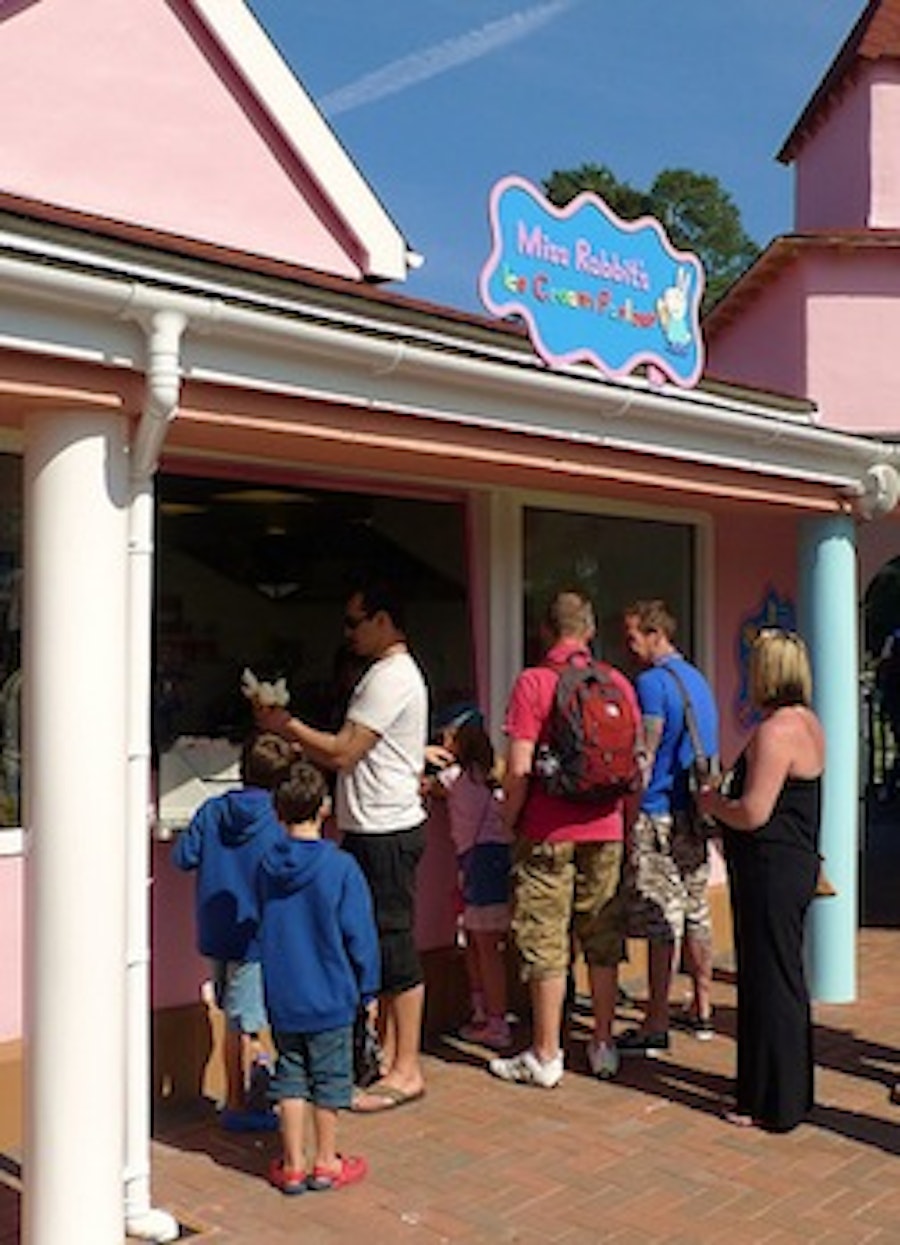 A brand new family restaurant arrived at Paultons Park this year. Situated right at the main entrance, Wild Forest Family Restaurant is the perfect place to grab a hot drink before starting your day or is great for tucking into a hearty evening meal. Serving up family favourites like lasagne, jacket potatoes and veggie burgers, you can settle down in one of the family-sized booths or take to a table under the trees — don't forget to say hello to Bertie Badger and his forest friends!
If you can't wait to get back to the rides, you can pick up some fast food from the Railroad Diner. As well as serving the usual burgers, fries and chicken nuggets, the diner also serves a selection of alternative treats such as cod burgers, spicy bean burgers and vegetarian chicken nuggets.
Another place to get food at Paultons Park is the Station Restaurant & Cafe where a tempting selection of sandwiches and cold meals are available. For something smaller or a warm drink, head to one of nine kiosks located around the Park.
Head to Base Camp, located in Lost Kingdom, where tasty chicken delights await you. Choose from wraps, southern style chicken burgers, chicken fillets, popcorn chicken and more. There are also vegetarian options, such as spicy bean burgers, vege nuggets and side salads.
Food at Peppa Pig World
At Peppa Pig World head to Daddy Pig's Big Tummy Cafe where you and your little piglets can find all kinds of yummy snacks, drinks and treats. Children can choose five items and a piece of fruit to put into a pick and mix lunch bag. In the bag they'll also find a surprise — a sheet of fun activities and free crayons to play with at the table.
When you want something sweet head to Miss Rabbit's Ice Cream Parlour, where you will be served blue vanilla, red strawberry or chocolate ice cream in a cone with a yummy flake.

Restaurants near Paultons Park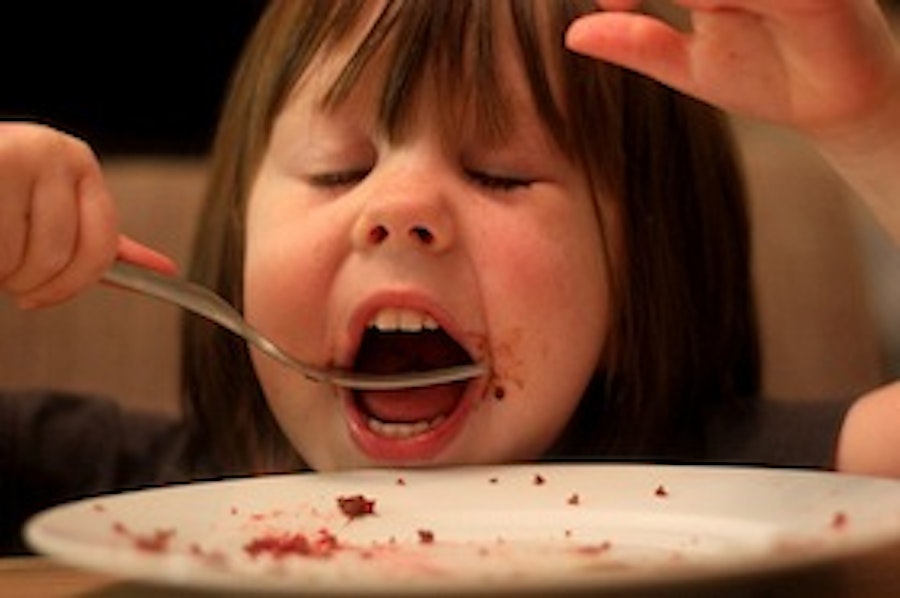 Whilst you're visiting Paultons Park you should cycle or take a wander through the New Forest and discover many family-friendly restaurants nestled between picturesque villages.
Rosie Lea Tea House & Bakery, Brockenhurst
Bring your teddies and join Rosie for traditional tea and cake. Baked goods are also available to take away so you can continue exploring.
Children are welcome at Monty's Inn. There's a children's menu, games which the whole family can play and the inn's own chickens produce all the eggs used in the restaurant dishes.
The Station House, Holmsley
Be transported back in time at The Station House, the former Holmesy railway station where children will be captivated by the train memorabilia on display. The Little Foresters Menu is available for children aged 8 and under.
The Alice Lisle, Ringwood
Children can run around in the wide grounds and play area at the Alice Lisle. There's also a games room and special kids menu.
Hotel Restaurants near Paultons Park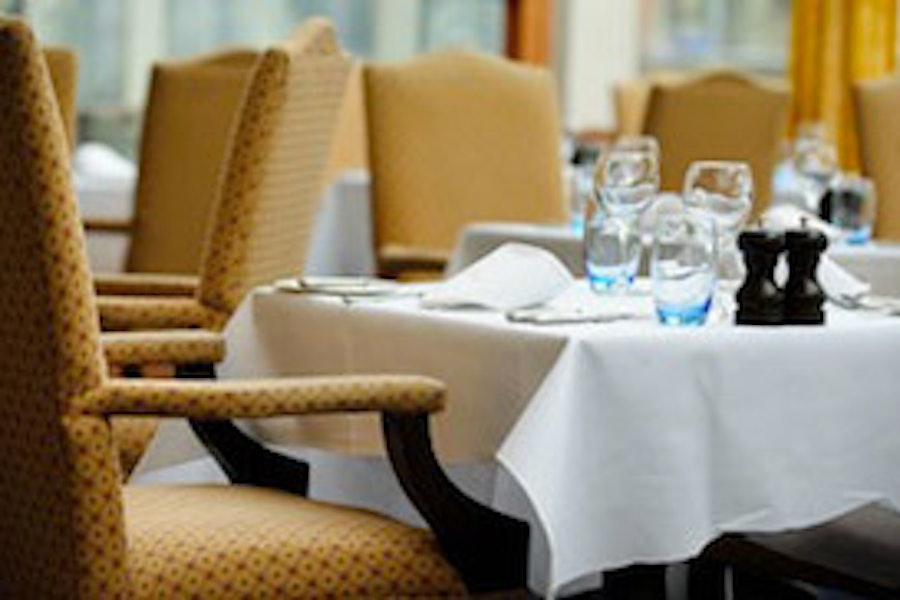 Relax and enjoy the dining options on offer at your hotel restaurant during your Paultons short break. Lots of our partner hotels use fresh, seasonal ingredients sourced locally from trusted suppliers, and in some hotels there are free meals for children up to a certain age who eat with an adult. To whet your appetite, we've listed some of our top hotel restaurants near Paultons Park below:
In the New Forest — Beaulieu Hotel
A delicious range of large meals, smaller snacks and mouth-watering cream teas are on offer to fill everyone's hungry tummy at the AA-rated Exbury Restaurant at the Beaulieu Hotel. Children get their very own childrens à la carte menu and a picnic can also be requested for a trip to the forest or Paultons Park.
Near Winchester — Holiday Inn Winchester
The Morn Hill Brasserie at the Holiday Inn Winchester is located in the lush countryside just outside Winchester. Free meals are available for children aged 12 and under from an extensive children's menu which includes home breaded fresh chicken strips, spaghetti bolognaise and the very special Morn Hill kid's burger with fresh tomato relish.
In Southampton — Grand Harbour Hotel Southampton
The Grand Harbour Hotel is right in the centre of Southampton and has three establishments to ensure everyone is well fed. Children aged 12 and under can choose a free meal from the children's menu at Number 5 Restaurant with a delicious choice of desserts — but not until those greens are eaten.
View our home page for more information on hotel and ticket packages to Paultons Park.