---
Day Trips to the Isle of Wight
There are lots of places to see near Paultons Park and Peppa Pig World including the Isle of Wight. This small island lies just six miles off the south coast of England, making it isolated enough to feel like a whole new place, but close enough for the perfect day trip during your Paultons short break.
Day trips to the Isle of Wight from Southampton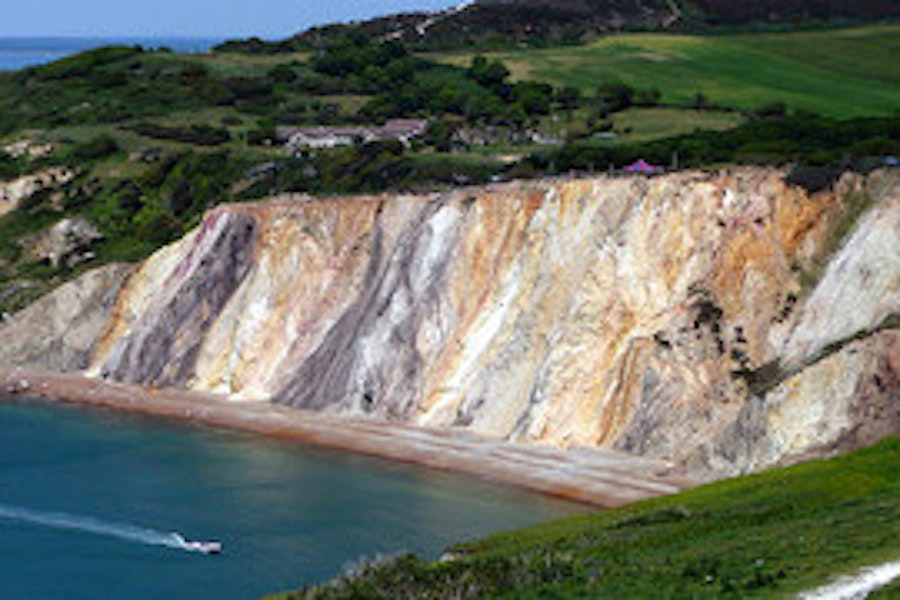 From Southampton it's possible to take the Red Funnel car and passenger ferry to East Cowes on the Isle of Wight. The crossing time takes about an hour and bikes are carried for free.
Red Funnel also operates the Red Jet Hi-Speed ferry between Southampton Quay and West Cowes which takes around 30 minutes. This service is only for foot passengers and unfortunately can only accommodate folding bikes.
Day Trips to the Isle of Wight from Lymington
Wightlink run car ferries between Lymington in Hampshire and Yarmouth in the Isle of Wight. The crossing time takes 40 minutes.
Travelling around the Isle of Wight without a car
The Isle of Wight has one rail line which runs down the eastern side from Ryde Pier Head to Shanklin. There is also an extensive bus network. Some ferry lines run shuttles from the port to more central destinations on the Isle of Wight. We recommend that you check with your operator before you go.
The Isle of Wight Steam Railway runs from Smallbrook Junction to Wootton station from June to September. This heritage railway is a great activity for all the family.
What to do on your day trip to the Isle of Wight
Whether you enjoy small villages, splashing in the sea or getting close to nature, there's plenty to entertain the whole family.
Isle of Wight Zoo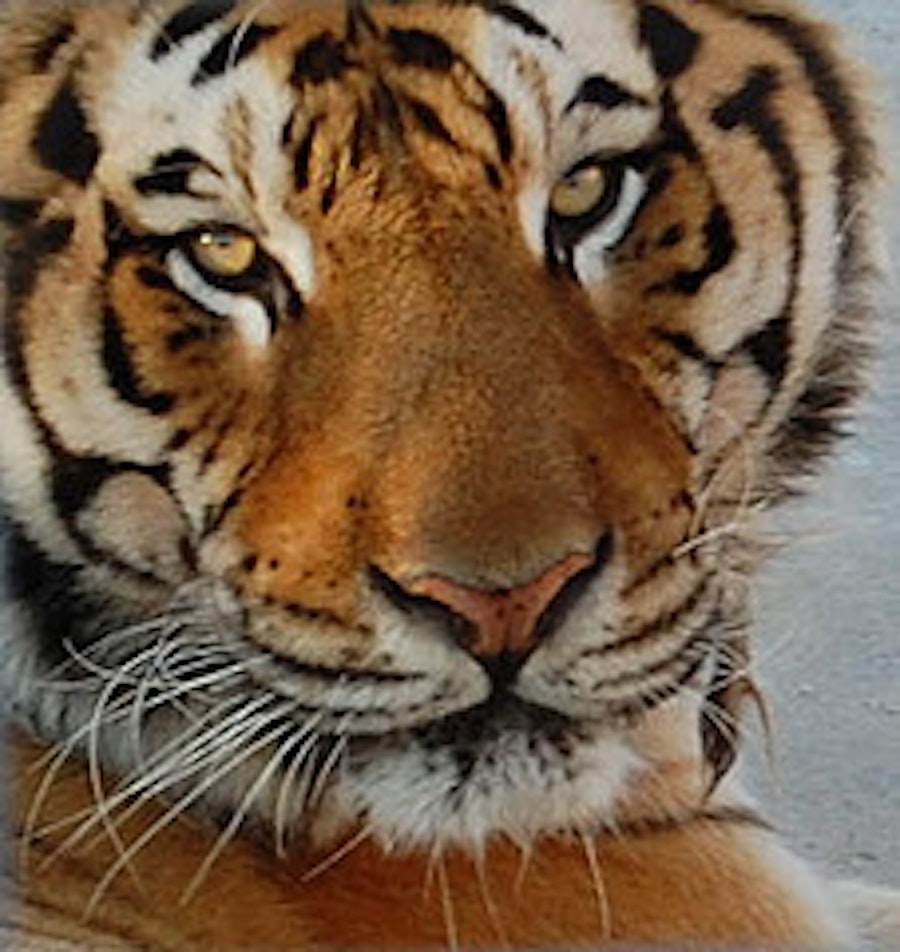 In 2013, the Isle of Wight Zoo won the tripadvisor® Certificate of Excellence. This is a unique, family-run place housed in the remains of a Victorian Fort. The zoo is famous for its tigers and is home to exotic species such as Ranthambore tigers and Kahna white tigers. In fact zookeepers used to walk tiger cubs along the Sandown beaches.
The Needles Park
The Needles is a special area of the Isle of Wight where three needle-shaped cliffs jut out of the sea. The sand of the cliffs is naturally layered in different colours, and you can create your own sand souvenir in the sand shop. At The Needles Park you can watch sweets being made, Alum Bay glass being blown and children can drive cars around a special circuit.
Osborne House
Osborne House is Queen Victoria's summer residence and you can find it on the Isle of Wight. Peek inside the private quarters of this summer palace and tread the sand of the private beach where Queen Victoria and her family used to bathe.
Robin Hill Countryside Adventure Park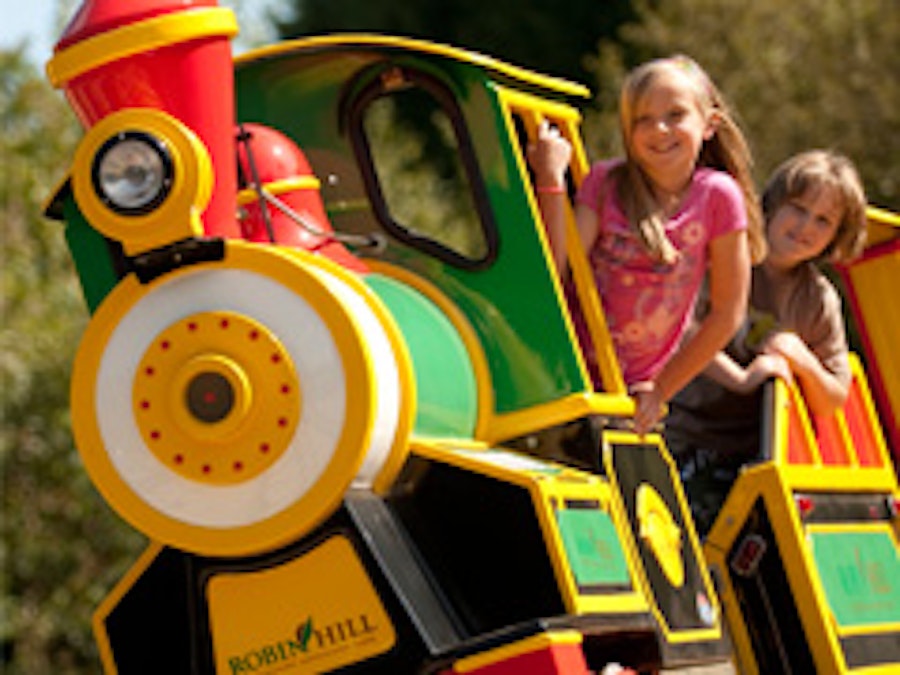 There's lots to discover at Robin Hill Countryside Adventure Park. Explore Woodland Gardens, watch impressive falconry displays and whizz along the toboggan run. Robin Hill also has adventure playgrounds which the children can run around in.
Beaches
Don't forget your bucket and spade. The Isle of Wight boasts 57 miles of coastline and many of its beaches are award-winning. Dinosaur enthusiasts might even discover a little piece of history in this fossil-rich area.
Outdoor Activities
The Isle of Wight is the sunniest destination in the UK, which makes it the perfect place to enjoy the great outdoors. You'll find over 500 miles of footpaths and established walking routes as well as 165 miles of bridleways criss-crossing the island, so there is lots of space to wander, cycle or pony trek. For a different view of the island, there are plenty of opportunities to go sailing or on an organised boat trip.
Shopping
The Isle of Wight has an artistic heritage and there are lots of small craft shops where you'll find unique souvenirs. For a taste of something different farmers markets and local restaurants sell locally produced food which make delicious gifts for those at home.
Paultons Breaks' hotel and ticket packages include your 2nd Park Day FREE, an overnight stay at a nearby partner hotel and breakfast. If you need more inspiration, see our other guides to Paultons short breaks. Check out our help centre for for information and advice on your booking.