Solent Hotel and Spa
Hotel facilities

Free parking

Swimming pool
Enjoy a relaxing stay at the Solent Hotel and Spa, where you can unwind after a hectic and adventurous day at Paultons Park, which is just 18 miles away! Situated in the midst of beautiful woodland, the hotel is close to both Southampton and Portsmouth, as well as the New Forest. You can indulge yourself with a spa treatment, or simply enjoy a tranquil floodlit woodland walk.

Treat yourself to a meal at the Terrace Restaurant, Bar & Grill, run by chef Peter Williams, who makes the most of the fantastic local produce in his full-flavoured dishes . In the summer you can make the most of the long evenings with a Mediterranean-style al-fresco dining experience, including the chef's daily specials and barbecue options. There's also an on-site pub, The Parson's Collar, where you can enjoy a refreshing pint or a glass of wine and take advantage of their all-day dining.

Work of some tension at the well-equipped gym or enjoy a dip in the whirlpool. With lots of spa treatments available, you can enjoy a massage or a treatment for a little bit extra.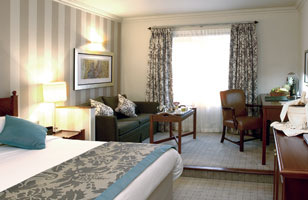 Room Facilities
En suite bathroom
Air conditioning
Free WIFI
Tea & Coffee making facilities
DVD player
Hairdryer
Trouser press
Dressing gowns
Telephone
Satellite flatscreen TV
Complimentary mineral water
Complimentary newspaper
Fresh milk is delivered daily to your door
DVD rental (please ask at reception for details)

Triple Rooms
Triple rooms will be a double bed and a sofa bed.
Quad
Quad rooms will be a double bed and a sofa bed or double bed and bunk beds.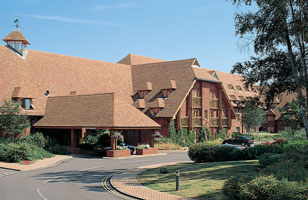 Kids facilities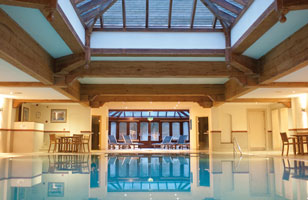 Leisure facilities
Swimming pool, spa, well equipped gym, whirlpool and steam room.
Spa and wellbeing treatments available, whirlpool, steam room, well-equipped gym, Terrace Restaurant, Bar and Grill, al fresco dining area (summer only), on-site pub.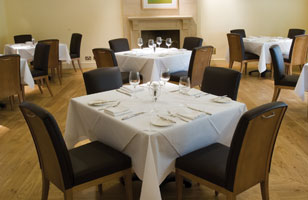 Food
Restaurant and opening times
Dine wherever and whenever you choose – in the bar, the lounge, your own private dining room or the Mediterranean al fresco terrace where our Chef cooks fantastic fish and succulent meats on the outdoor grill.
The restaurant is open from 0700 - 2130hrs Monday to Friday, 0800 - 2130hrs on Saturdays, and 0800 - 2100hrs on Sundays.
Breakfast
Full english breakfast is included.
Room service
Room service is available 24hrs
Map for Solent Hotel and Spa
Key to map icons
Paultons Park
Solent Hotel and Spa
Address
Rookery Avenue
Whiteley
Fareham
Hampshire
PO15 7AJ
Reviews
This hotel hasn't been reviewed yet. If you've stayed here and enjoyed your stay then please email us.
AA Star rating
From park
18 Miles
Check in/Check out
The earliest check in time is 2pm, and the latest check out time is 11am
Phone Number
01489 880000