Mercure Southampton Dolphin Hotel
Hotel facilities

Childrens' goodie bag on arrival
Free hot chocolate with marshmallows and biscuits
Board games available from reception

The 4-star Mercure Southampton Centre Dolphin Hotel underwent a £4 million redevelopment to offer guests a wide range of modern facilities, and at just over 9 miles from Paultons Park it makes an ideal base for your family break.

This historical building is home to the Signature Restaurant, ideal for enjoying some fine cuisine after a fun-filled day at the Park, plus the Oak Bar and Coffee Lounge where families can relax with a revitalising drink or bite to eat.

Retire to your guest room for the evening where you'll find a flatscreen TV with satellite channels, en-suite bathroom and all you need to make tea and coffee.

In the morning wake up at your leisure and chow down on a delicious full English breakfast at this cosy family getaway.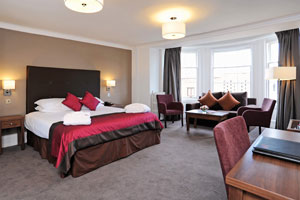 Room Facilities
En suite bathroom
Tea & Coffee making facilities
TV
Telephone
Iron & ironing board
Radio
Triple Rooms
Triple rooms will be 1 double bed and a sofa bed, or a Z Bed.
Quad
Family of 4 rooms will be 1 double bed, and 2 extra beds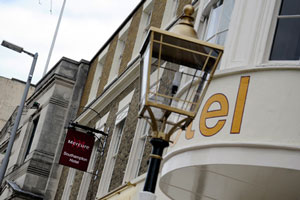 Kids facilities
All children receive a goodie bag on arrival, plus free hot chocolate with marshmallows and biscuits, and board games are available from reception so kids are always entertained.
Childrens' goodie bag on arrival
Free hot chocolate with marshmallows and biscuits
Board games available from reception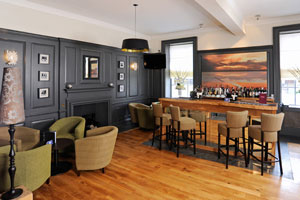 Leisure facilities
There are no leisure facilities at the hotel.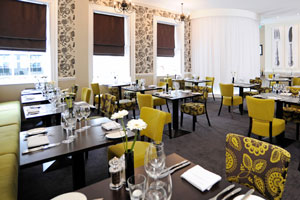 Food
Restaurant and opening times
Enjoy delicious dining at the Signature Restaurant.

Breakfast:
0700 - 0930 Monday to Friday,
0730 - 1030hrs Saturday & Sunday.
Lunch:
1200 - 1400hrs
Dinner:
1900 - 2130hrs Thursday to Sunday,
1900 - 2145hrs Friday & Saturday.
Breakfast
Full English Breakfast is included
Room service
Room service is available
Map for Mercure Southampton Dolphin Hotel
Key to map icons
Paultons Park
Mercure Southampton Dolphin Hotel
Address
Mercure Southampton
34-35 High Street
Southampton
SO14 2HN
Reviews
This hotel hasn't been reviewed yet. If you've stayed here and enjoyed your stay then please email us.
AA Star rating
From park
9.5 Miles
Check in/Check out
The earliest check in time is 2pm, and the latest check out time is 11am.
Parking
Overnight parking is available and is charged at £4 per car, per day.
Phone Number
02380 386460